Are you looking for some cute happy birthday poems for him. Wishing your boyfriend or husband with poems on his birthday is a great Idea. Here I have wrote some great birthday poems for him.
Birthday is a very special day of everyone's life. It is much more special if you it is someone special close to our heart.
Happy Birthday Poems for Him
Here I have posted some happy birthday wishing poems for your boyfriend of husband.
Happy Birthday Poems for Husband
Here are some cute birthday poems for your husband. If you like any of them, Just share it with him and make him feel special to you.
---
Kiss me hard,
Knock me down,
and hold me in your arms.
Love me more,
touch me slow,
and carry me in your heart.
Take me high,
show me why,
you love me through your eyes.
Teach me how,
and teach me now,
you win me every time.
Happy birthday to my precious husband!
---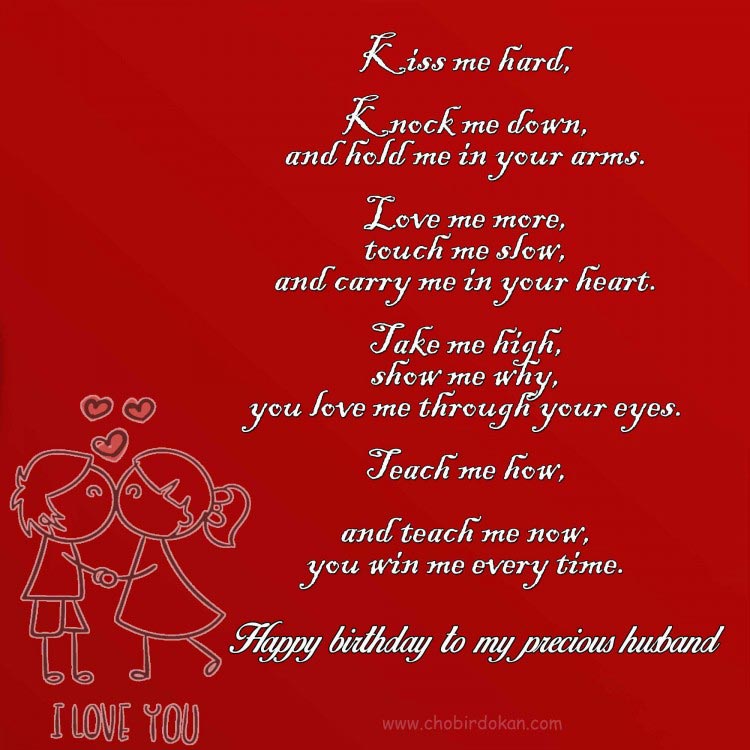 ---
Happy birthday to my husband,
who is the reason behind my smile.
You are more precious than a diamond,
and you make my life worthwhile.
Meeting you was the best thing,
that has ever happened to me.
You were my prince, and now the king,
and forever will be!
I will love you,
throughout my life,
and in the hereafter too.
---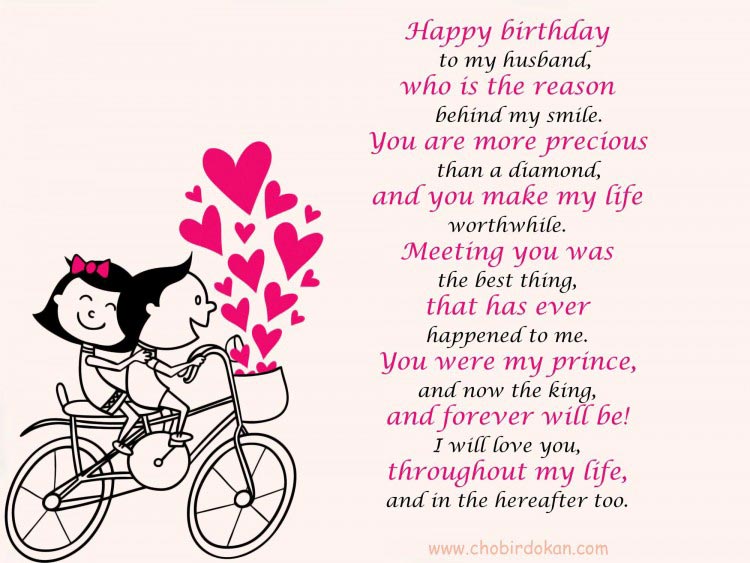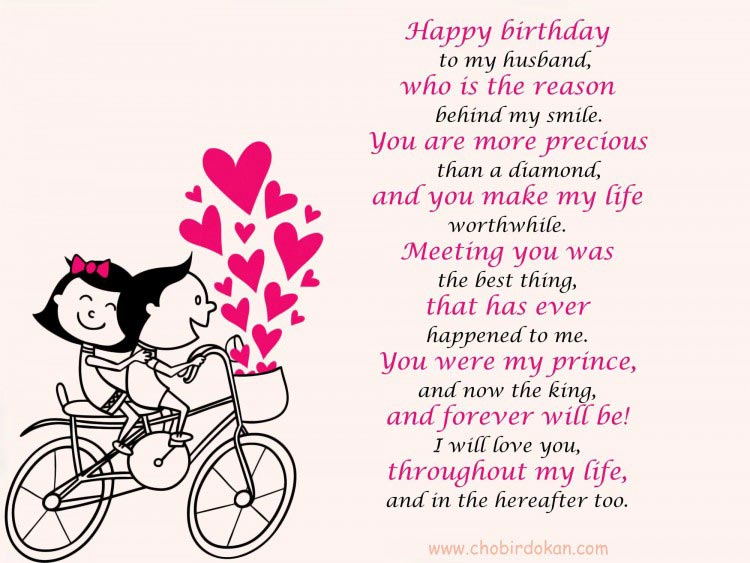 ---
Happy birthday to my passionate,
and ever loving soulmate.
You have bewitched my heart,
from the very first day.
Whereas no other,handsome or smart,
could win me in any way.
Was it your eyes,
that rooted me to your soul?
Or was it your voice,
that makes me alive and whole?
Perhaps it's everything about you,
that makes me feel the way I do!
Happy birthday once again my husband!
---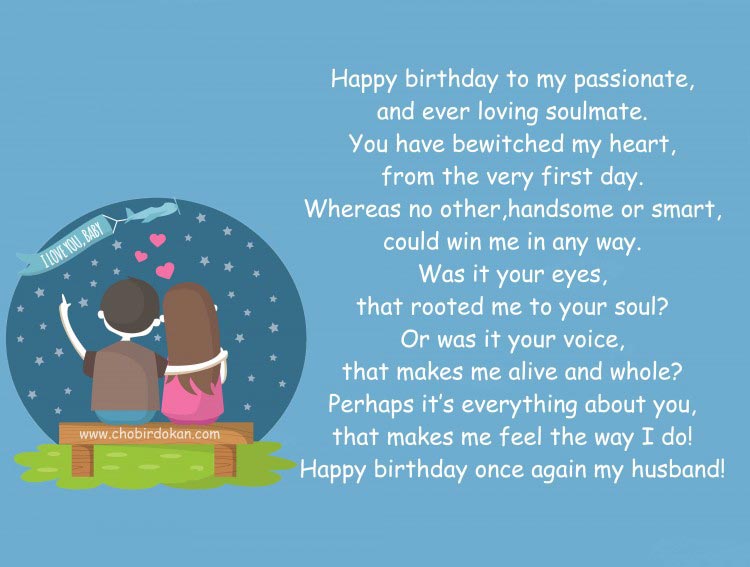 ---
Happy birthday to the best husband,
in the whole wide world,
and I would never trade you,
for any amount of silver or gold.
Still my heart does the flip-flops,
whenever I look at you,
and I will love you for an eternity,
just like you love me too.
May this day shower you
with abundant happiness!
---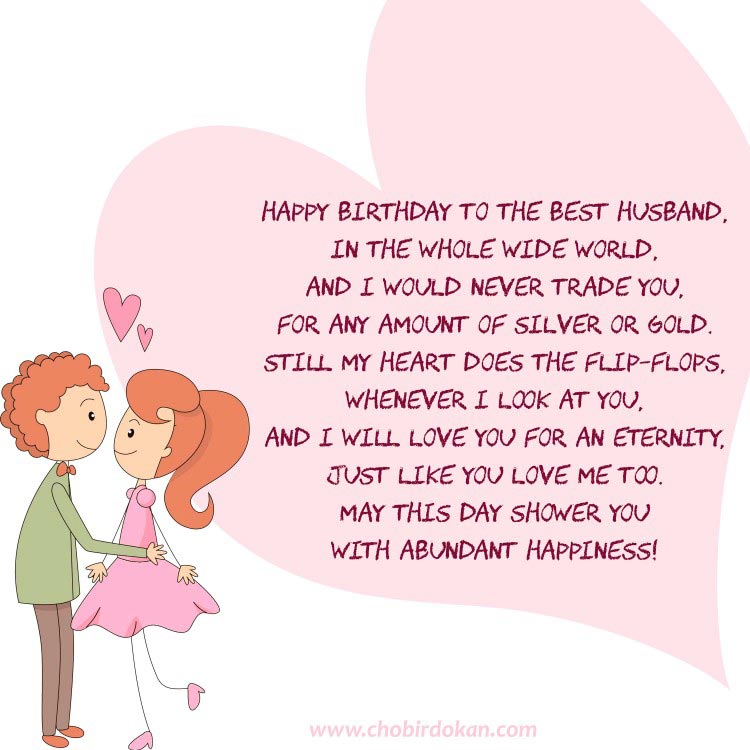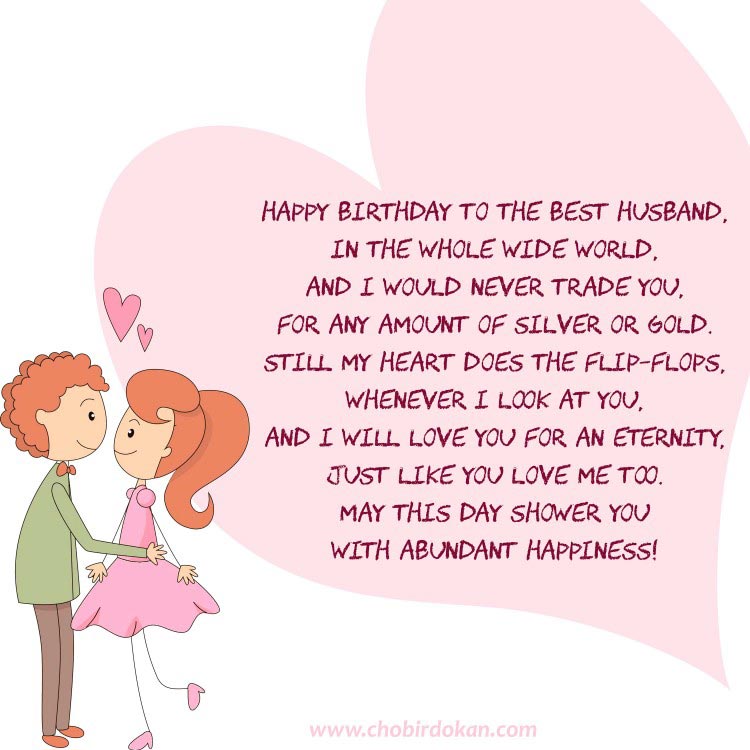 Happy Birthday Poem For Boyfriend
Here is a good happy birthday wishes poems for your cute boyfriend.
---
Love is a beautiful feeling,
for it is you, giving it.
My heart in never reeling,
for it is you, holding it.
Everyday has turned wonderful,
for they are spent with you my love.
And today is especially colourful,
for it is the birthday of my dove.
Happy birthday!
---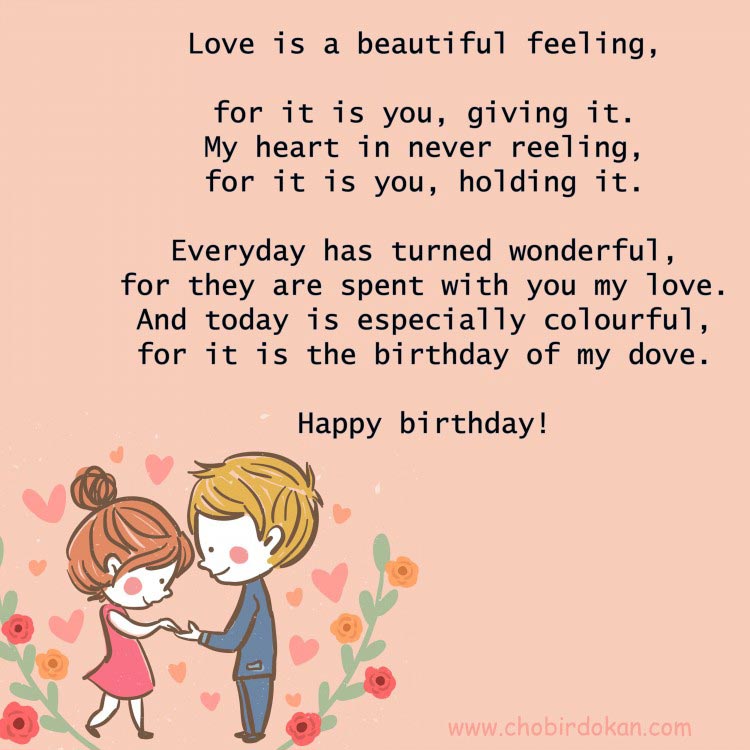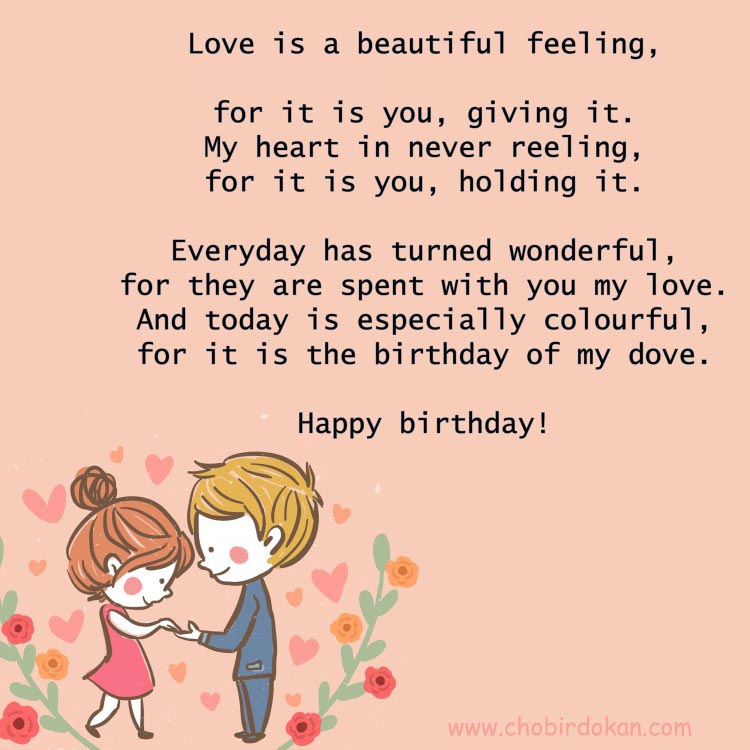 Hope you have loved these happy birthday wishes poems for her.