---
Wish I could send you all the twinkling stars of the sky,
Or hundreds and thousands of lightning firefly.
Or just could pick the moon peeping through the clouds,
Or built you a castle far from the maddening crowds.
But alas! Alas! Oh my girl! I know no magic;
Though possess a true heart, unquestionably romantic.
That heart is truly precious, invaluable to me,
Because there I keep my princess, my love, thee.
Hence in this special day of Valentine,
I'm giving you all the love along my heart;
That love is true, deep, divine and vast,
Love that I only nourish for you, my Sweetheart.
---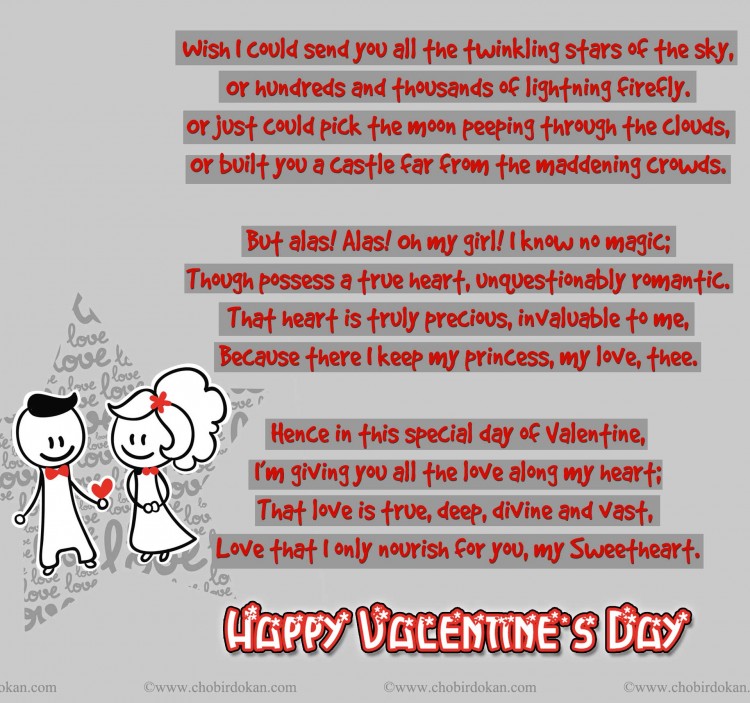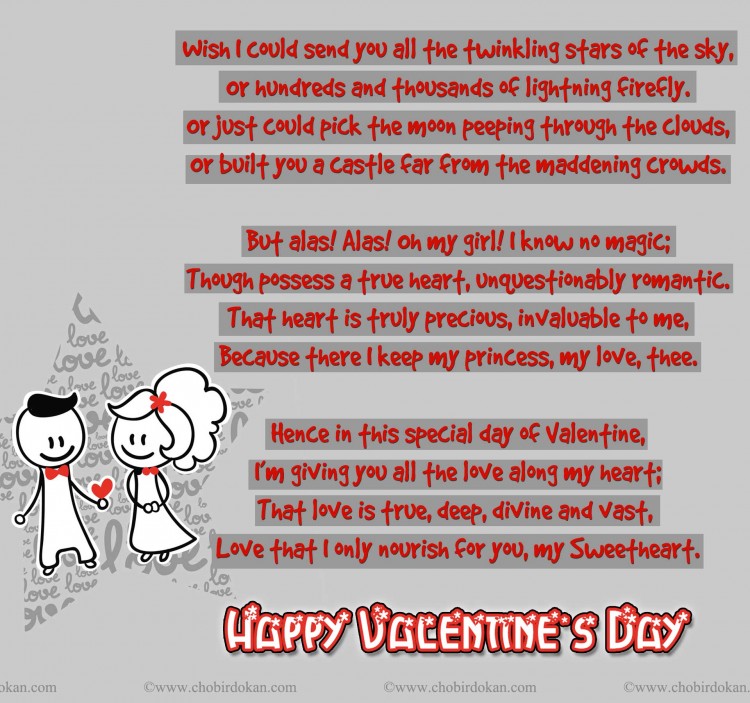 ---
When I first saw you, I knew you are the one,
The most beautiful, and unique among the ton.
I could not help gaping when you smiled,
for my heart did not stop beating wild.
Your expressive eyes and flawless skin,
I knew were worth dying to win.
As I got to know your attitudes better,
I fell more in love, even with your sweet chatter.
And baby, when you admitted your feelings for me,
I drowned in happiness, knowing we are meant to be!
Happy Valentine's Day my love!
---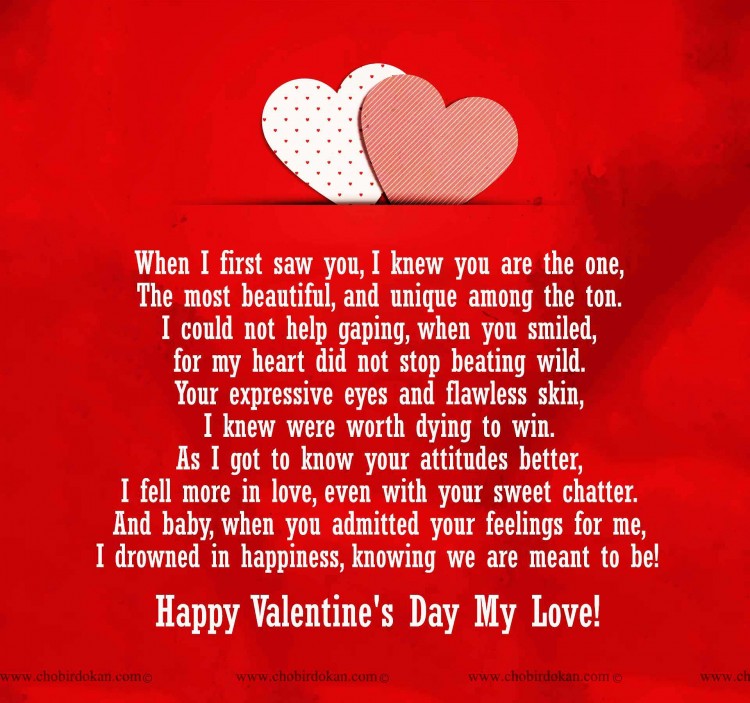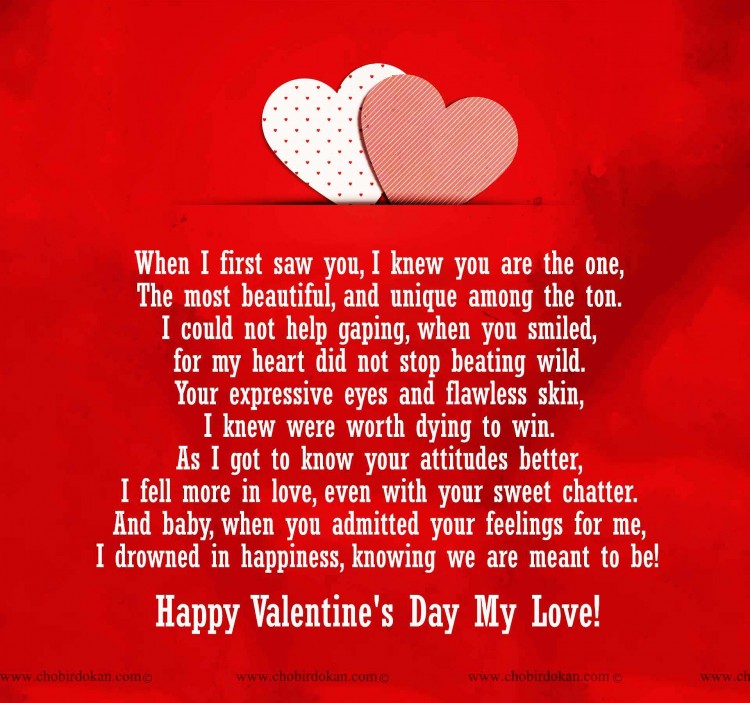 ---
When I have the warmth of your smile,
I will never want the sunshine.
When I taste a sip from your lips,
I will never want any wine.
When I smell the fragrant of your skin,
I will never want any cologne.
When I am the reason for your bliss,
I will never make you mourn.
When I have the treasure of your heart,
I will safeguard it, for it is mine.
And when I have a day like this at hand,
All I wanna say is 'Happy Valentine'!
---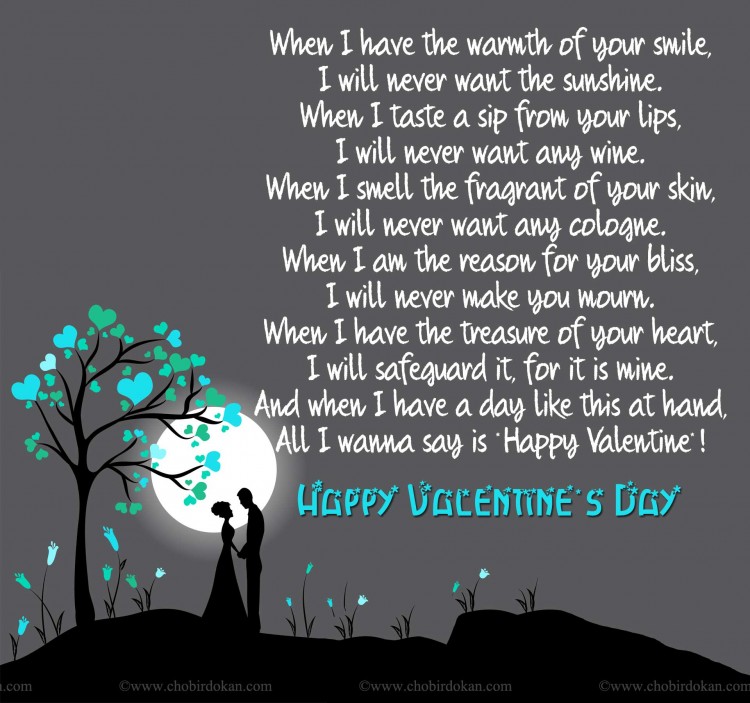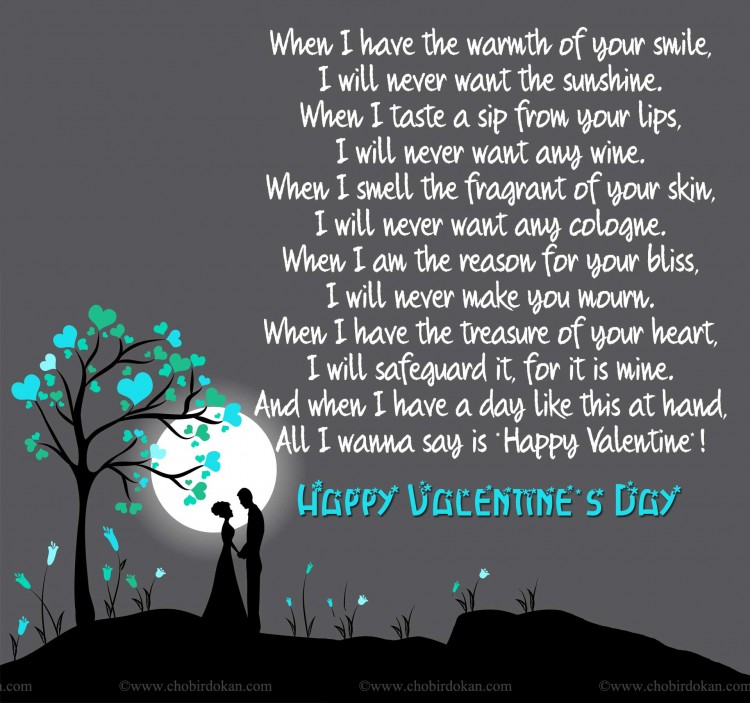 ---
I could paint this wish on the sky,
but the clouds would hide it away.
I could carve this wish on the shore,
but the waves would wash it away.
I could sing this wish to the world,
but the wind would blow it away.
So I will seal this wish on your lips,
and forever it would stay!
Happy Valentine's Day my love!
---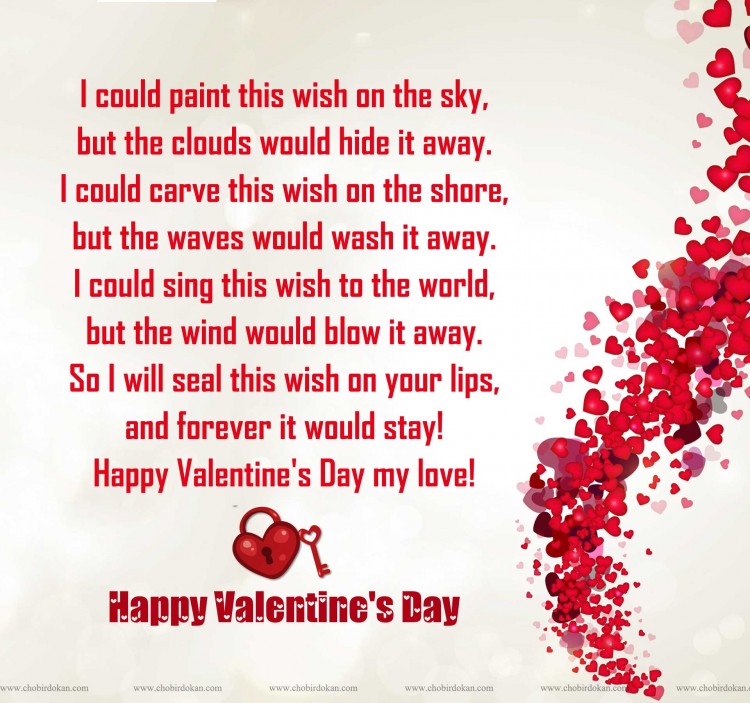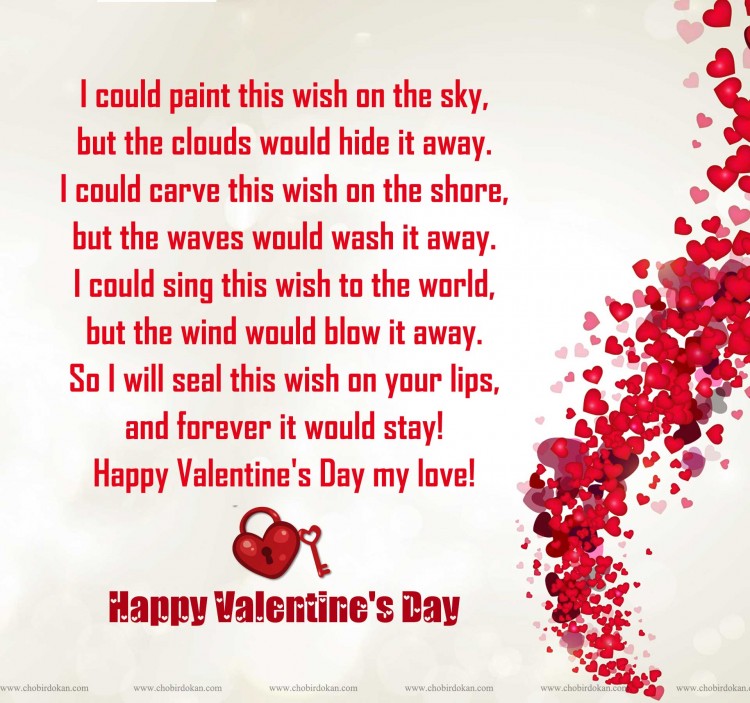 ---
My dear, on this Valentine's eve,
I promise you I will never leave,
I promise you with a soul-drenching kiss,
to fill your heart with complete bliss,
I promise you an eternal love,
made only in the heaven above,
I promise you to make you smile,
even when I'm old and senile,
I promise you to take your hand,
and on every country, to make you land,
I promise to always hold you near,
and all the promises, I will keep my dear!
---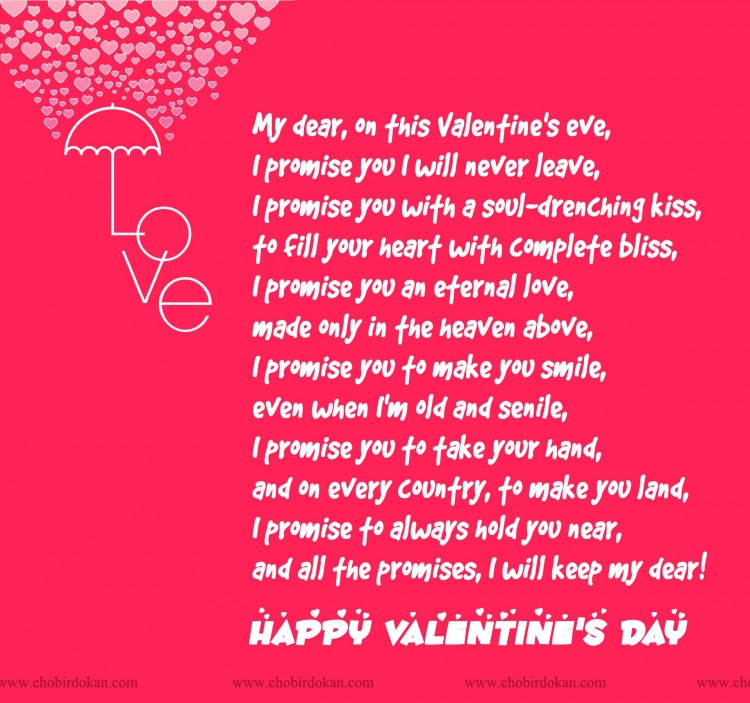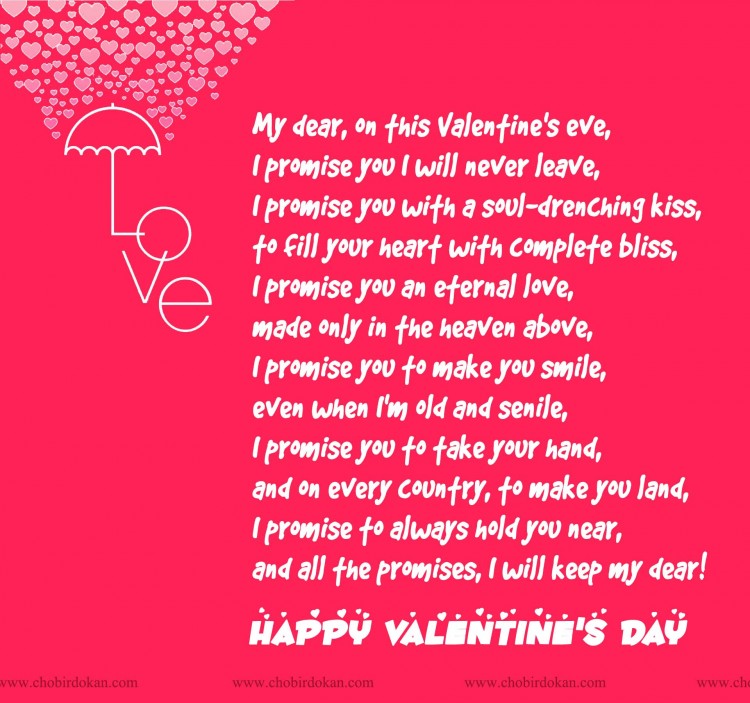 ---
Darling,
Can you count the stars up so high?
Or the raindrops falling from the sky?
Can you count the ocean's pebbles of sand?
Or the hair on your head, strand by strand?
Can you count the leaves on every tree?
Or reach for the horizon you see?
Can you count the ants in ant hills?
Or  the sea water as a measure of gills?
Darling,
Just like everything adds up to infinity,
So is my love for you, it's infinite.
Happy Valentine's Day!
---