This is a real life true love story of ties that binds. Before Turia Pitt got trapped in the bushfire that raged as she was running an Ultramarathon in WA in 2011, she was a beauty to reckon.
Their friendship started way back while they were still in high school. For Michael, he knew that Turia was the lady he wanted to spend the rest of his life with but for Turia, those days, she saw him as just a mutual friend, nothing more.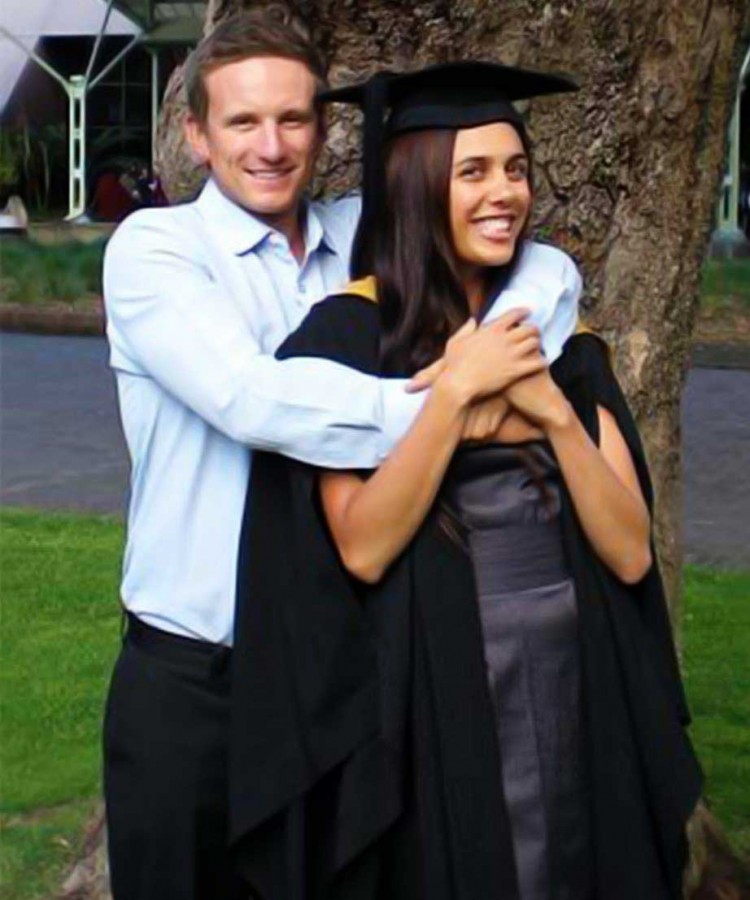 They both schooled in a school in the coastal town of Ulladulla, in Southern New South Wales. That is where these love birds discovered each other. Turia qualified as a mining engineer while Matthew was a policeman. He moved Turia in mines of Western Australia.
Michael can remember the fateful date of September 2, 2011 as if it happened yesterday. On that fateful day, he was away on business when he had that Turia was involved in an accident and was badly burnt.
He canceled his trip just to be next to Turia during this trying moment of her life. For a month, Turia was his preoccupation was to take care of Turia. If that is not love, what could it be?
Due to Michael's unwavering positivity and support, it gave Turia another hope of living again amidst the pains and anguish she was encountering. Turia wished him to leave her alone and move on with his life, but Michael was in love, and he couldn't see any life without Turia.
He believed in her and made her believe in herself. It is only true love that can stand all the above….Michael was in love and not in the lust of a flesh. The flesh had been distorted, reshaped, but the real love was burning in his heart, and he could feel it anytime he looked in her eyes; those eyes which were unaffected by the fire.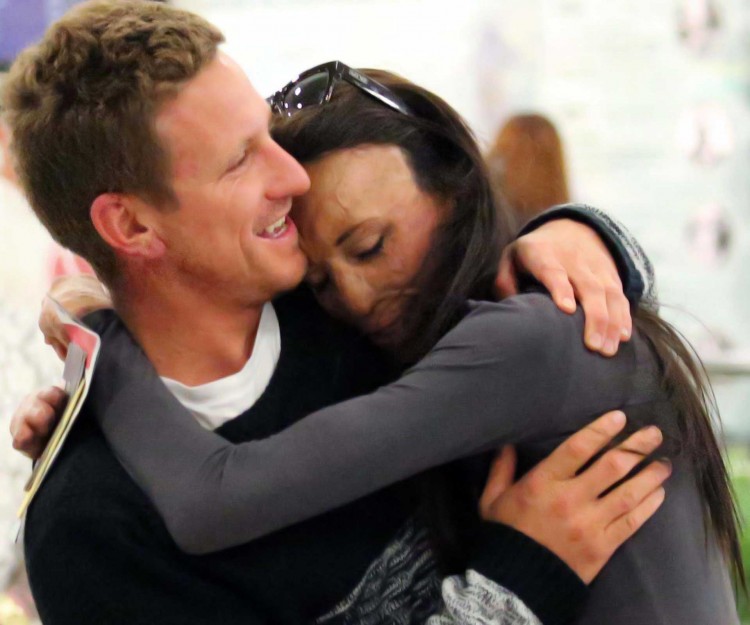 The one thing that was on Turia's mind as the flames engulfed her otherwise beautiful body was that, her boyfriend of many years will take to his heels; never to be seen again. The image of Michael was the last thing that was in her mind as she blacked out.
She confesses that she kept thinking of Michael and the times they had together even when she was battling to stay unconscious.
Michael has proven beyond reasonable doubt that, he is in love with Turia Pitt. When this beauty was in intensive care unit after the inferno, Michael was always by her side; from 7 am to 7 pm; he had to quit his job just to be by her side.
Michael was sure that his wonderful angel girl will pull through and make it to life again. That is why, even as she lay in the intensive care unit, he bought her an engagement ring. He made a vow during this dark days.. that if she lived, he will marry her!
Out of love, Michael was the one who was always there even after Turia was released from the hospital. He knew when he was scheduled for the next appointment; which medicine to take and at what time; when to redress her wounds. He gave up his job in order to take care of her…..Michael had loved the personality of Turia, and that personality was still there; it never got burned, and that is why the love still blossomed beyond the scars.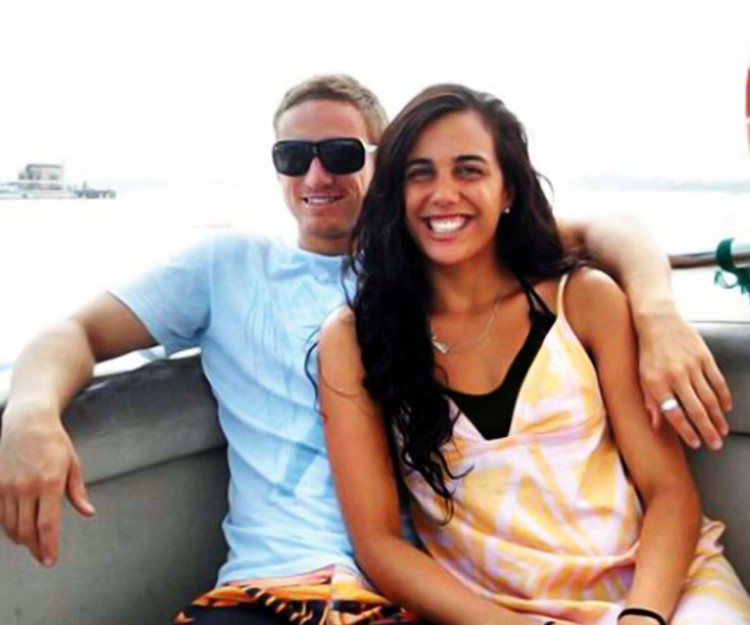 What pulled Michael to Turia? It is her crazy energy to do things that melted Michael's heart. She loved outdoors and ocean, which was also Michael's favorite. And that made them to always be actively involved in them together.
This love is what made Turia  heal; without Michael by her side, we could be talking about a Turia who passed on after she gave up on life. She is always grateful to this great man who truly loved him no matter what!
Turia as was with Michael, used to admire Michael from afar while they were in school. We can say, they both had a crush on each other and became couples in 2009. Since then, Michael has always been Turia's rock.
Love is strange. This brunette has risen from the ashes to now a well renown motivational speaker worldwide. Michael has never left her side; always with her to give her the emotional and moral support she greatly requires to believe in herself.
Self-pity has never been part of her. This is due to Michael's relentless love. And it is this love that led to their engagement in July 2015; they want to live their lives together till death do them apart. This was done while they were holidaying on a boat in the Maldives. Apart from Turia tale of triumph over adversity, their love story has seen it all. They have been through so many ups and downs without giving up on each other.
How did the engagement happen? While on deck, a call of an impending giant mantra was raised and Michael took the magical opportunity to propose to his sweetheart. It was under a night's sky blanketed with stars! Automatically his beauty said "yes" to his proposal. What followed next is memorable. They put on their goggles and snorkel, dived and swam with the manta ray for almost an hour. To them, this was magical.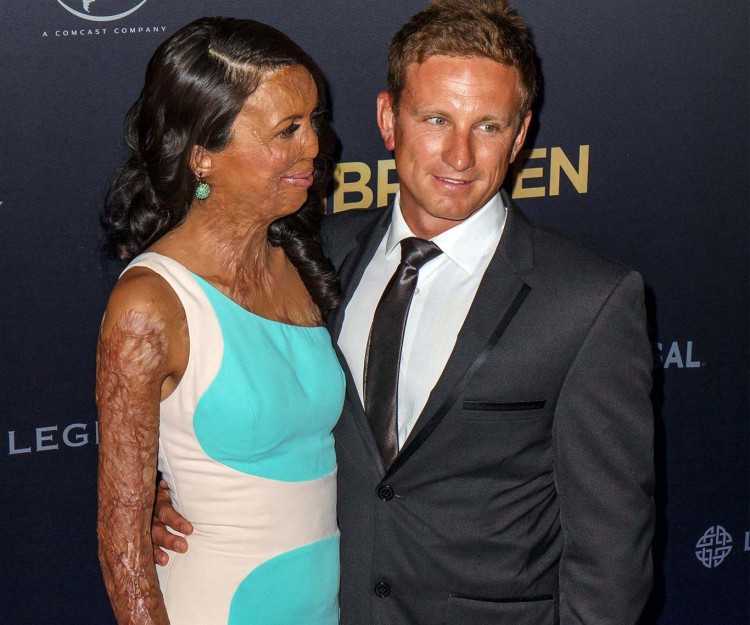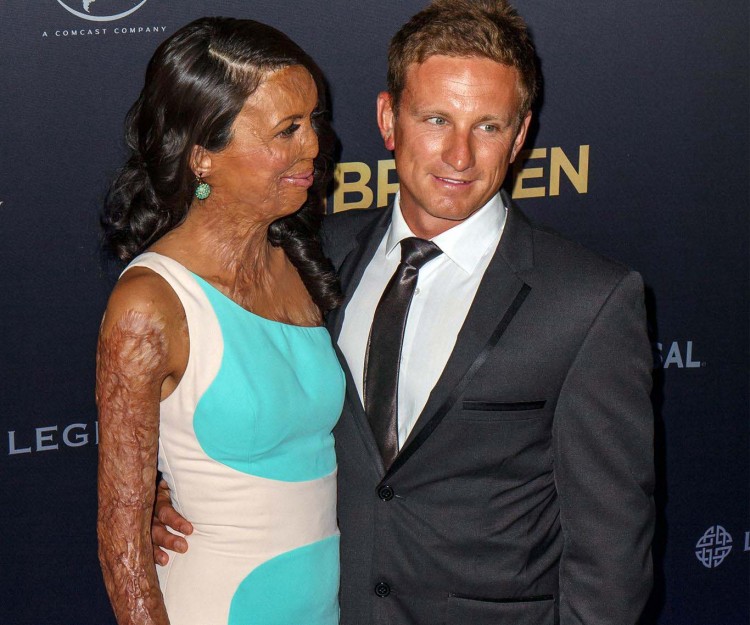 Though they used to talk about marriage before the terrible accident, Michael had to take it slow after the incident. It has taken him over 4 years to reconstruct their love to a point he deemed was now okay for him to propose. He knew theirs was a true love and it will survive the test of time. There was no need to rush it.
What do we learn from their love story? True love is caring and patient; when you are in love, don't concentrate much on the physical, look at the inner person you are falling in love with and see if the inner self is accepting your partner. There is always a danger when you fall for the physical because anything can alter it, but the inner self is there to last.
Love from your heart and not your skin!