He's mesmerizing on screen and a riot off screen. She's lovely in real life, and in real life her personality shines through, even with minimal make up on!
Swooning over Bollywood actors and actresses is a part of any adolescent's journey. When two Bollywood stars get their happy ending in real life, you may feel both heartbreak (because that actor/actress was your first crush!) and unconditional adoration, because they look stunning together! Plus, you grew up with them!
Most Romantic Real Life Bollywood Love Couples of All Time
Here's a list of some of the cutest and most romantic real life Bollywood couples:
Dharmendra and Hema Malini
The year was 1970. The film, Tum Haseen Main Jawan. Bollywood's Dream Girl Hema Malini and equally sought after Dharmendra fell in love on set. Dharmendra was married to someone else. Hema Malini was reported to be engaged. None of this stopped Dharmendra from chasing her! The two charming actors fell in love and tied the knot against all odds. Even though Dharmendra's first wife, Prakash Kaur said no a divorce, Dharmendra and Hema converted to Islam. This way, Dharmendra could take a second wife.
It's been years since that fateful day, but they are now parents to two beautiful women and as strong as ever. Hema Malini has been quoted saying that the first time she fell for Dharmendra was when they were shooting for the song Main Jat Yamla Pagla Deewana. The chemistry was palpable, and the dance moves only added to the energy. Dharmendra has been caught saying Hema Malini is still as beautiful to him as the first time he met her.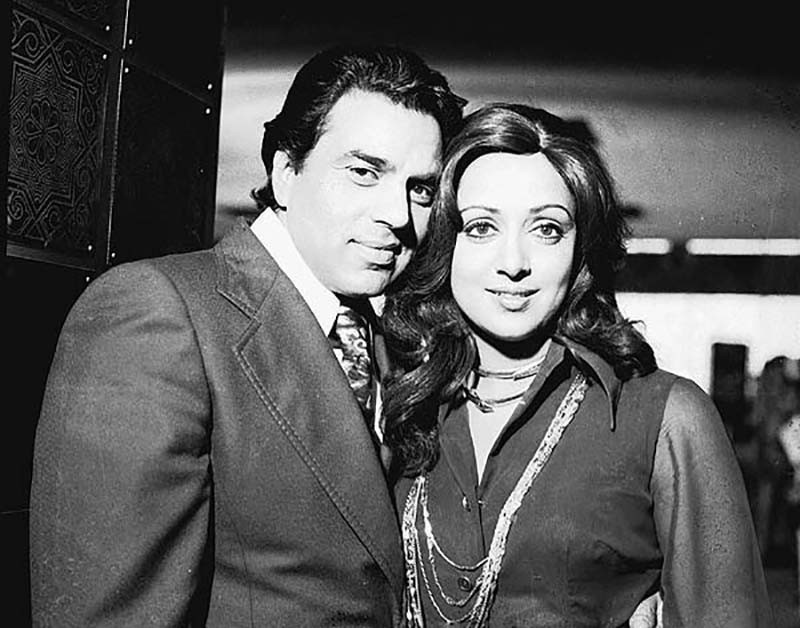 Amitabh and Jaya Bachchan
It is said that Amitabh was attracted to Jaya even before he met her. He saw her on the cover of a magazine, and thought she looked like the ideal woman. Fast forward to the making of Guddi, the first time Jaya and Amitabh got to work together. It wasn't love at first sight, but it was the beginning of their story. It wasn't long before they fell for each other. This was even before Amitabh made it big, and when Jaya was a superstar.
When Amitabh's film Zanjeer was a success, it was Jaya he wanted to celebrate it with. He planned a trip to London, but his parents thought he shouldn't be on a trip with a girl he wasn't married to. Just as casually, they got married and went to London the very same day. It's been more than forty years, and despite obstacles and rumors, they remain a power couple and source of inspiration for many!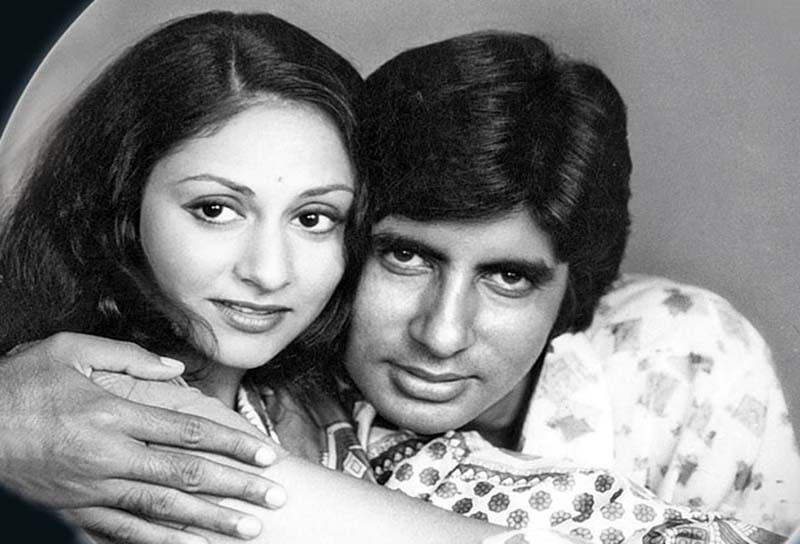 Shah Rukh Khan and Gauri Khan
Shah Rukh and Gauri's story is a beautiful one that could be anyone's love story! They faced problems most couples face but handled it admirably. Shah Rukh first saw Gauri at a party, and was instantly attracted to her. Gauri didn't show much interest but soon, they started talking and then dating. However, Shah Rukh's possessiveness didn't sit well with her. It made her go to Mumbai with her friends the day after his birthday without telling him. She thought she'd had enough.
When Shah Rukh told his parents what happened, they urged him to go after her. He did, and their teary reunion was a testament of how much they meant to each other. Despite countless challenges of coming from different religions, convincing Gauri's parents that he was the one for her, and so on, the two managed to stick with each other through thick and thin. Shah Rukh's heart has always been with her, and the two look wonderful; so happy and stable together.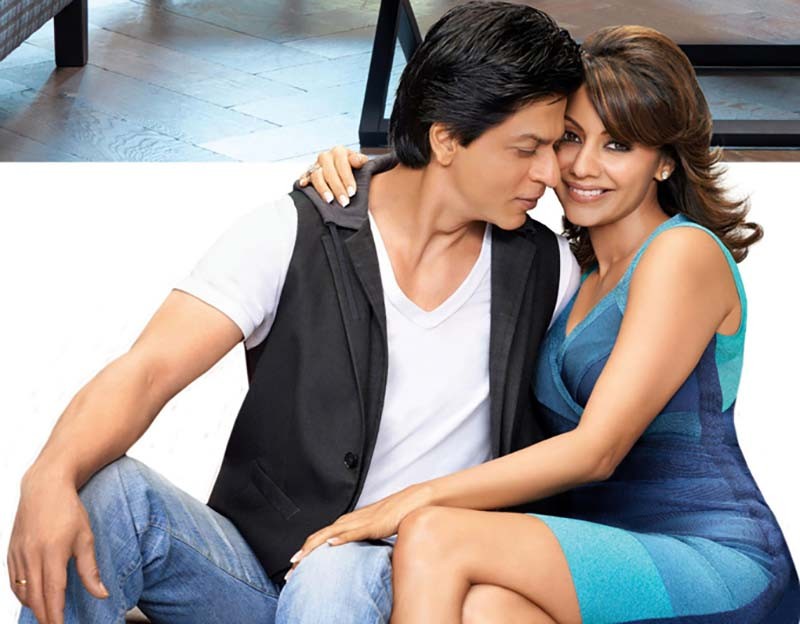 Aamir Khan and Kiran Rao
Kiran Rao grew up watching Aamir Khan's films. Little did she know that when she landed an assistant director job for Lagaan, she'd grow to know and love the actor. Few years after Aamir Khan divorced his then wife Reena Dutta, Kiran and Aamir got to know each other even more. They were friends first, and soon got into a live in relationship. It wasn't long before they became husband and wife, and their respect for each other is spellbinding.
Kiran accepts Aamir's past, and Aamir respects his ex wife even if their relationship didn't fare well. Aamir and Kiran are well matched, both down to earth and intelligent. Their chemistry in the Tata Sky ad that they were both featured in was something else altogether! They seem like a couple with a very easy and understanding relationship.
Ajay Devgan and Kajol
Ajay Devgan and Kajol are what the media calls an "unlikely couple"! The two started off as friends, and grew closer and closer…until they decided they belonged together. Kajol is bubbly and talkative, the life of the party. Ajay Devgan is strong and silent. Yet, this only makes them more interesting to the public eye. Perhaps opposites do attract.
It's been years, and they now have an adorable kid too! However different their personalities, Ajay and Kajol clearly complete each other.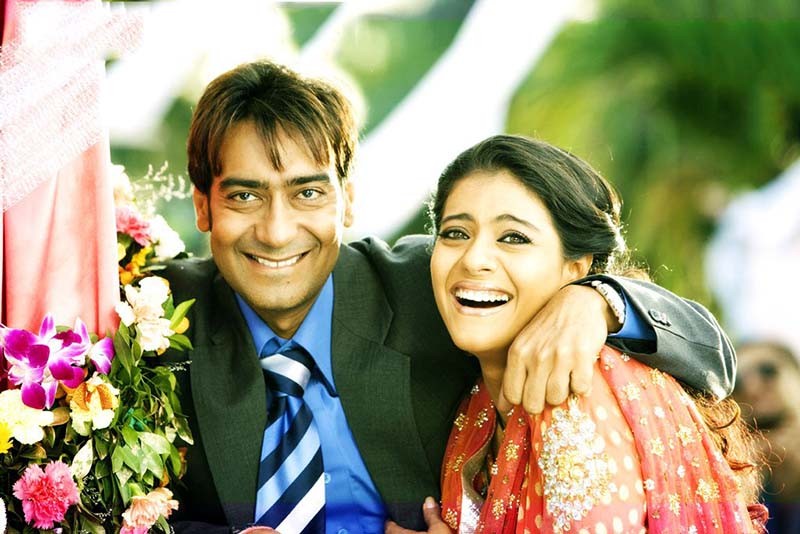 Abhishek Bachchan and Aishwarya Rai
Abhishek and Aishwarya were friends for quite some time, and in failed relationships before they even considered each other. Both of them have a simple, uncomplicated nature that clicked. During the filming of Guru is when Abhishek wanted to propose to Aishwarya. She was everything he wanted, and honestly, how couldn't she be? Aishwarya Rai is one of the most beautiful and sought after women in the world.
And so, Abhishek proposed to Aishwarya not using a real ring, but a prop from the sets of Guru. It's one of the many things that endeared Abhishek to Aishwarya! The couple is now more famous than Brad and Angelina. They're so gorgeous and perfect for each other, it's really of no surprise.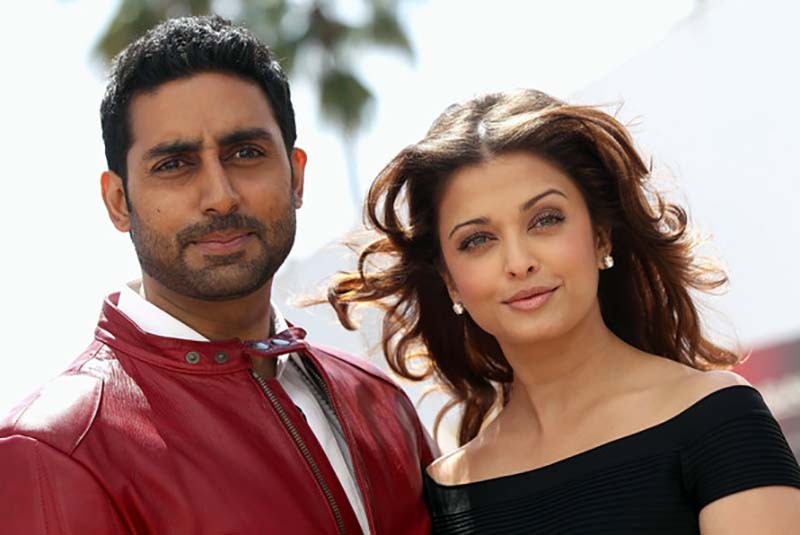 Riteish Deshmukh and Genelia D'Souza
Genelia met Riteish when she was only sixteen years old and assumed he would be a snob. Riteish was after all, the late chief minister's son. He surprised her by being very humble and polite. The two became good friends, talking about architecture, exams, college and more. It sounds crazy, but they never "realized" their feelings for each other right away. It felt natural.
After years of dating, they didn't have to have a formal proposal or a candlelight dinner to get engaged. They were already the other's way of life. Once again, it already felt real and a part of the plan. It's heartening to see a Bollywood couple that's so good together, with uncomplicated and pure feelings for each other.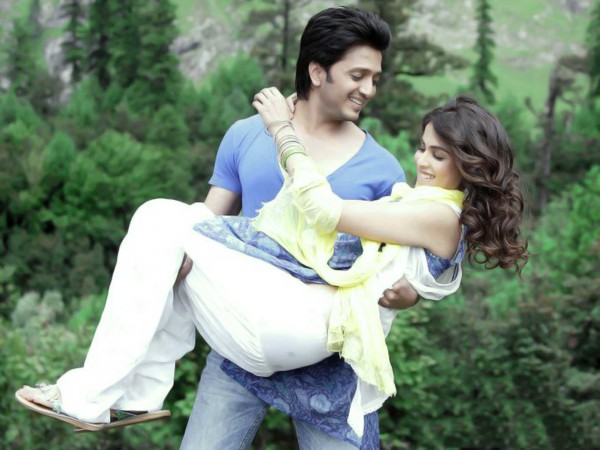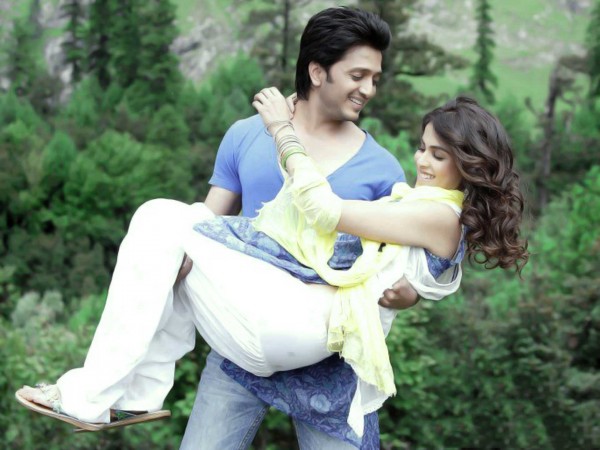 Ranbir Kapoor and Katrina Kaif
Ranbir and Katrina are both at the peak of their career, and suddenly… a couple! They were silent about it in the beginning, especially as they were very recently going strong with Deepika Padukone and Salman Khan respectively. However, pictures of the two vacationing in Spain made it a little obvious. She's the Bollywood It Girl and he's an emerging star, so it's only right that the two find support in each other's company.
Ranbir and Katrina seem happy together, and their parents seem comfortable with their relationship too. While it's going to take some time to get used to the pair… a lot of people took it for granted that he'd end up with Deepika… the couple definitely seem secure in each other's company and look very cute together.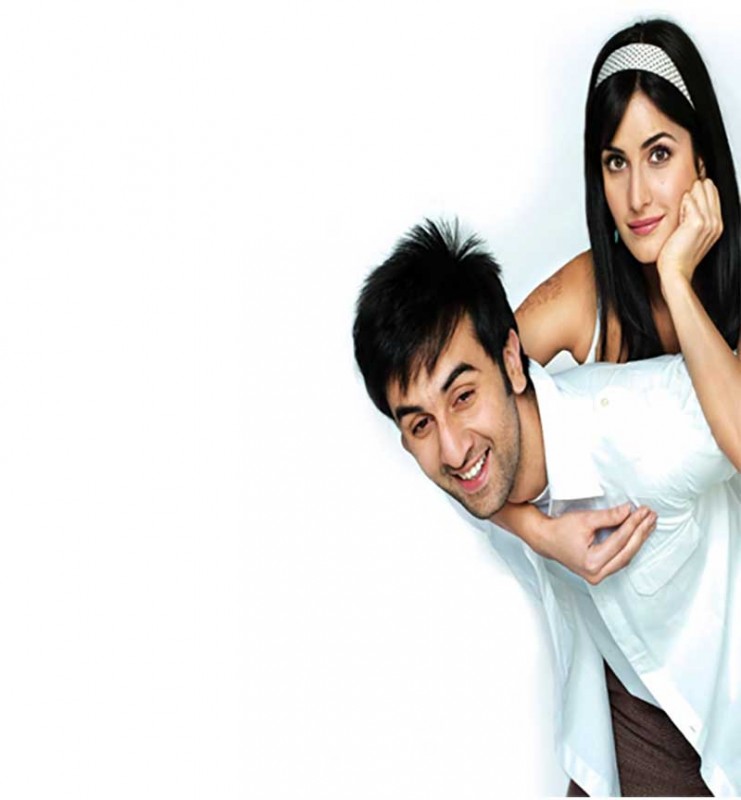 Ranveer Singh and Deepika Padukone
Deepika and Ranveer are starring in the latest Sanjay Leela Bhansali film Bajirao Mastani. Rumors are that they are an item in real life too! Deepika and Ranveer have both expressed their appreciation for each other. Deepika, especially, says she's sure Ranveer will never take her for granted and that theirs is a divine connection!
While the relationship is still young, they do seem to complement each other. Ranveer is cheeky and hilarious, and Deepika is elegant and strong. Hopefully, the Ranveer and Deepika story is a long, drawn out and happy one. They certainly seem like a lot of fun together.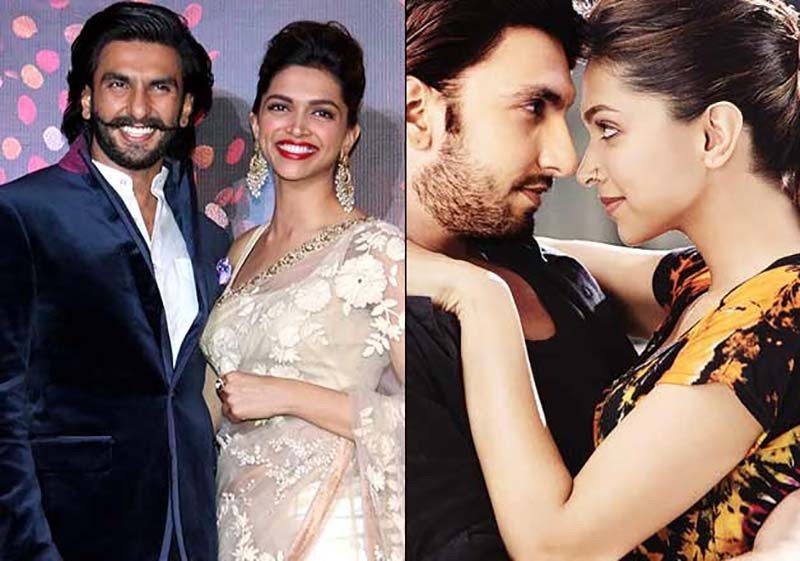 Amidst the glitz, glamour and constant camera flashes, Bollywood couple stories mirror real life possibilities with the forbidden romance, young love, best friends turned lovers and having a second chance in love. These crazy romantic real life Bollywood couples are a great example of how the perfect love story need not always be in a movie. It can be before, during and after the final credits roll too!