Much before we were young and in love, one of our chief means of idealizing love was through couples in history and literature. Their love stories, whether narrated in History Class or through Amar Chitra Katha comics, had us swooning, and they decided what we liked and disliked about relationships. They led by example, laying frameworks for our ideal love stories.
Most Famous Indian Love Couples in History and Literature
Who are the Indian couples who wooed us most? Let us see,
Shah Jahan and Mumtaz Mahal
Mumtaz Mahal was married to Shah Jahan when they were still teenagers, and bore fourteen of his children. She was Shah Jahan's favorite wife. Her death shook him, and he built one of the most beautiful monuments in the world in her memory: the Taj Mahal. It's a monument that, apart from the riches and the labour that went into it, fills the visitor with its love and splendor. After his death, he was buried alongside her.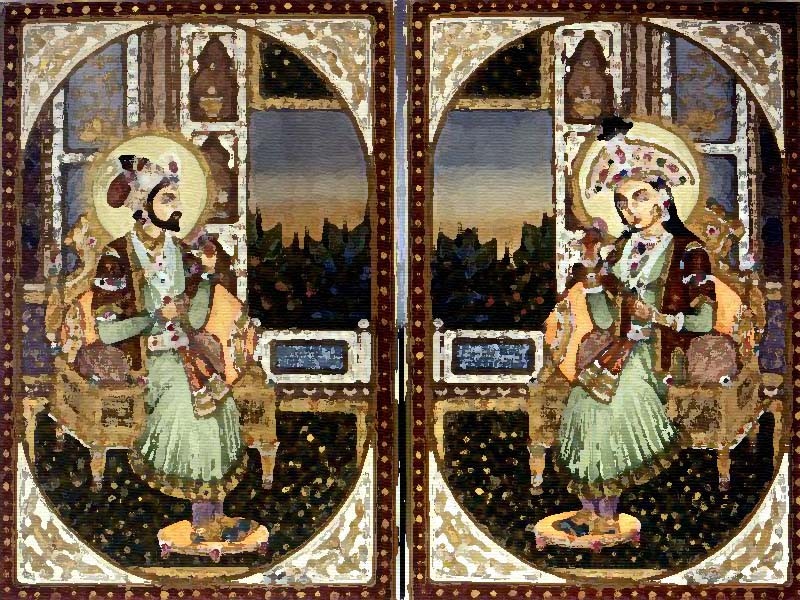 Nala and Damayanti
A classic story from Indian literature, an epic inside an epic, features Nala, king of Nishadha and Damayanti, daughter of the ruler of Vidarbha. In their story, swans ask as ambassadors of their love and Damayanti's swayamvara, followed by Nala's marriage to Damayanti, is only the beginning of everything. Nala's gambling addiction gets them in trouble, when he loses his wealth and kingdom to a gamble with Kali. Yet Damayanti remains loyal to him, and follows him through his adversities. Their love and loyalty, that shines through Nala's one vice, outlasts their shortcomings. This couple's journey is truly inspirational.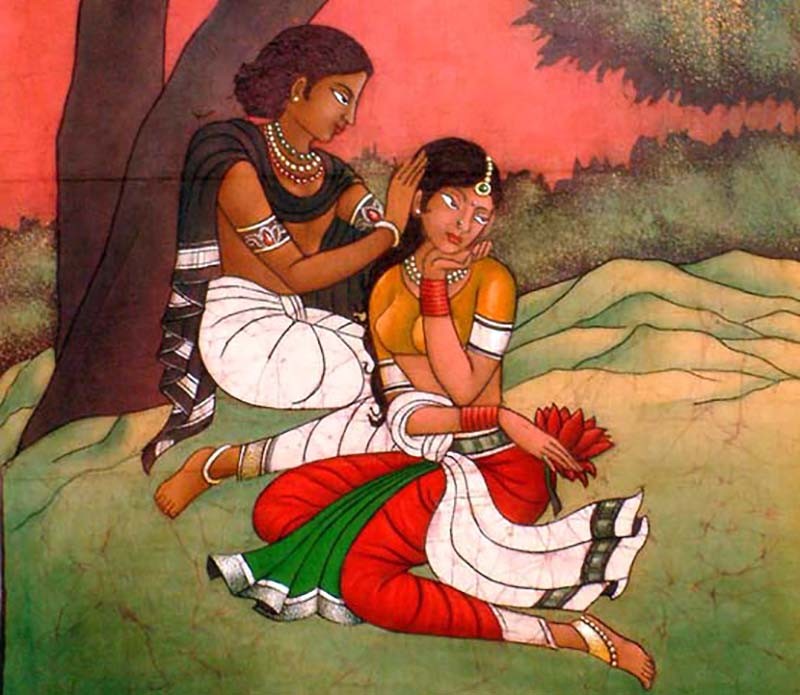 Jodha Bai and Akbar
It was a purely strategic alliance, but one that had a profound influence. Jodha Bai was a Rajput and Jahangir's mother, and wedded to Mughal Emperor Akbar as part of a political strategy. Though she changed her name for him, she was allowed to remain a devotee of Krishna. He also gave her power over political affairs; she was the only wife who had that power. While not much is reported on the passion or romance in their relationship, it is speculated that they did influence each other. Their union promoted religious tolerance which was seen even in their son, Jahangir, a fairly liberal heir.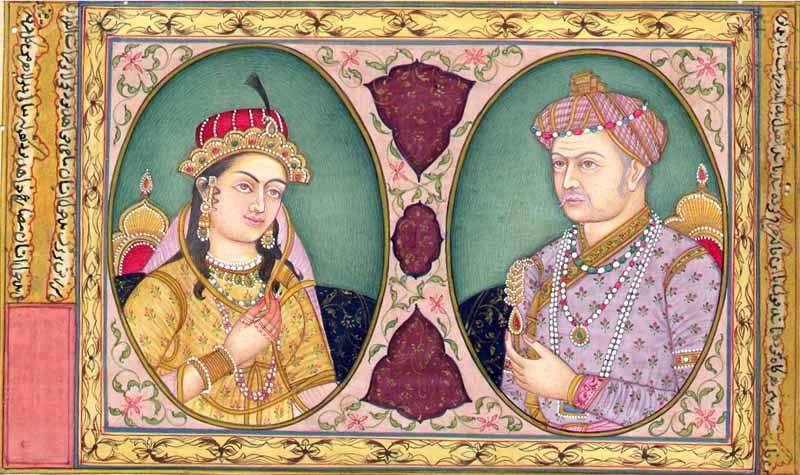 Salim and Anarkali
Jodha's son, Prince Salim, later called Jahangir, is in literature and movies, paired with Anarkali, a courtesan. Prince Salim was taken by her the minute he laid his eyes on her, but his father, Emperor Akbar forbid their relationship. He could not have his son fall in love with a lowly courtesan! Enraged, Prince Salim declared war against his own father and since Akbar's troops outnumbered his, he lost. Prince Salim was sentenced to death but at this stage, Anarkali, unable to take the turn of events, renounced her love for him in order to save his life. Prince Salim had to watch his beloved Anarkali get entombed alive.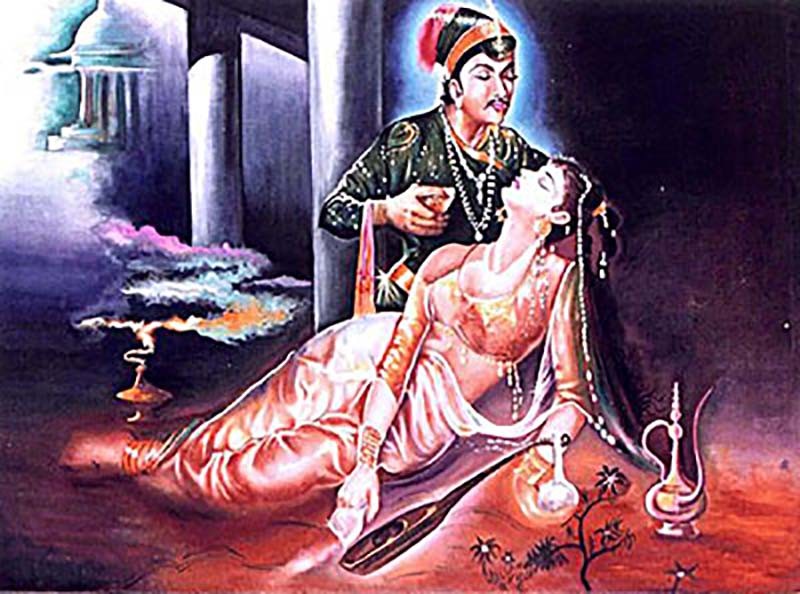 Prithviraj Chauhan and Samyukta
Another legendary Indian historical couple is Prithviraj Chauhan a noble and chivalrous Rajput king and Samyukta, a beautiful princess from the rival Rajput clan. The two were in love even before they knew each other, but Samyukta's father was opposed to the union. He organized a swayamwara for Samyukta and invited people from all over…except for Prithviraj Chauhan. Samyukta made sure Prithviraj knew of this, and when it was time for Samyukta to garland her preferred suitor, she placed the garland over a statue of Prithviraj. Samyukta's father was stunned, and Prithviraj emerged from the statue nearby and the two escaped and were successfully united.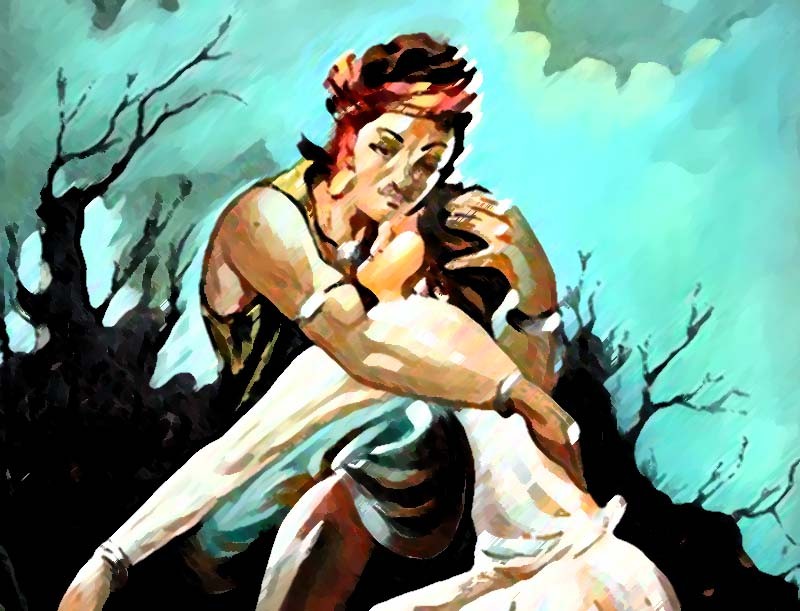 Shivaji and Saibai
Maratha ruler Shivaji rescued Saibai's father from his imprisonment in a fort. In gratitude for his bravery, Saibai's hand in marriage was offered to Shivaji. Saibai was only a little girl then, and didn't know what to expect. She needn't have worried, as there was love and friendship and fondness all packaged into one in that marriage. They became great friends, and each other's confidante, and Shivaji adored her. Even though he married many others to further his political life, she remained his soulmate. Saibai died at an early age, but Shivaji never forgot her. When he died much later, it is said that his last words were "Sai."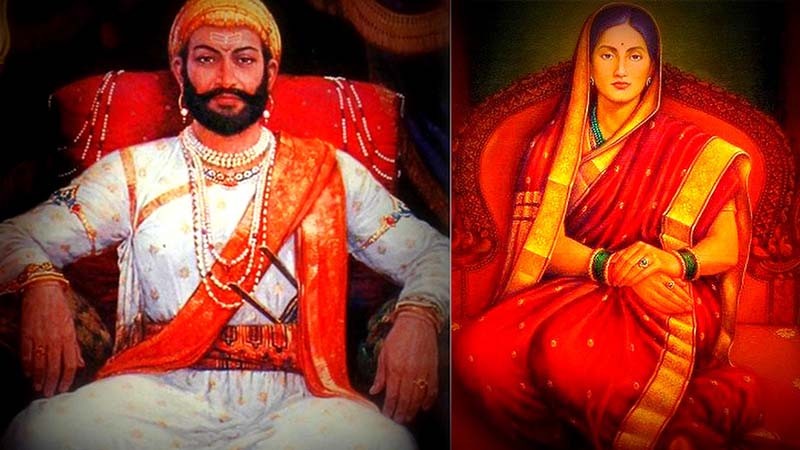 Devdas and Paro
If you have even the faintest interest in Bollywood, the reference to Devdas saying "Paro!" would sound heartbreakingly familiar to you. Devdas was originally a work of literature by Sarat Chandra Chattopadhyay, about Devdas and Paro, two childhood friends in a village in Bengal. Devdas goes away to study and comes back to realize his relationship with Paro has changed. Paro expresses her feelings for him but due to unfortunate reservations on Devdas's side of the family, despite their affection for Paro, their marriage isn't fixed. Enraged that Paro is allegedly not good enough for Devdas, Paro's family arrange for her to get married to someone even more well off than Devdas.
In the unfortunate events that follow, Devdas and Paro keep seeking each other when the other isn't quite ready and suddenly, it's too late and Paro is married to someone else! Paro does, however, make Devdas promise that he'll see her once before he dies; a promise that Devdas, despite the alcohol-addled years that follow, honors.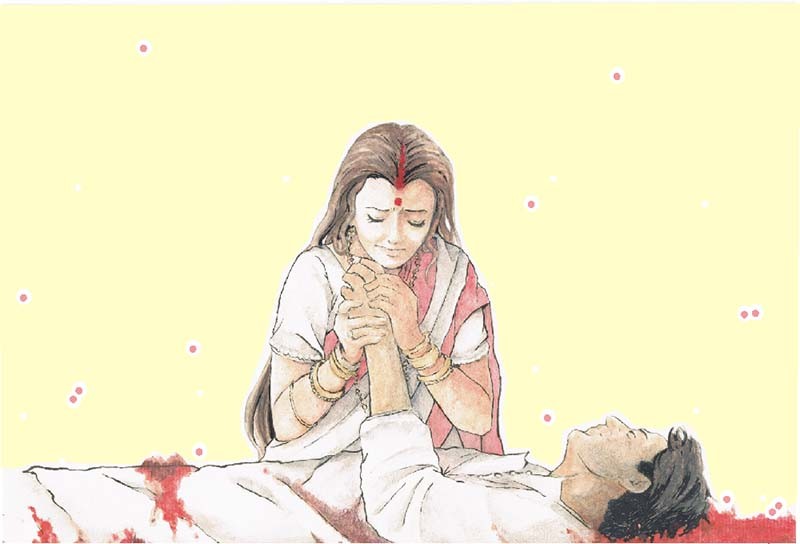 Ananya and Krish
Whether 2 States by Chetan Bhagat can get categorized under Literature is worth debating, but the book has made its mark on Young India. Ananya and Krish, a south Indian and Punjabi respectively, meet at IIM. They are from two completely different cultures and yet, they click! Their story materializes not just because of their bond but also the bond between their two families. Ananya and Krish are an embodiment of the modern love story that is still bound by cultural tenets. Their story is the story of a lot of young couples, who fall in love irrespective of so many boundaries, and grow only stronger because of it.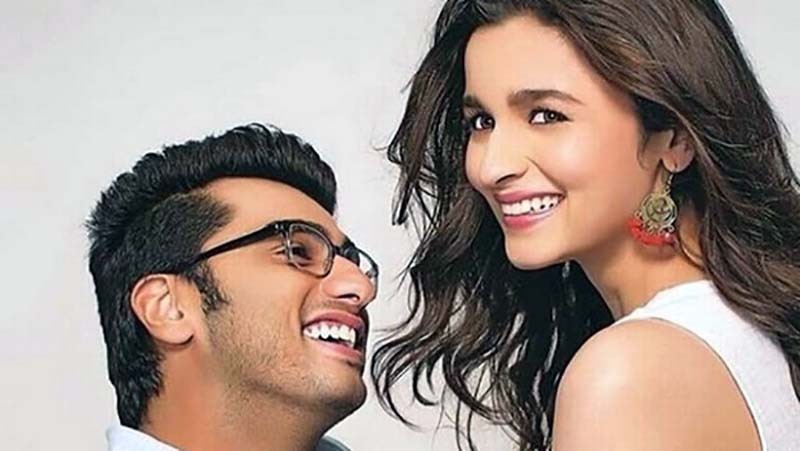 There is so much we learn from couples of the past, and couples who are brought alive through prose and verse. They reflect the prevailing culture of the time, and the age old deep seated rebellion that seems to accompany star-crossed lovers. More than anything, they also lead by example, giving us hope that along with the significant other we team up with, nothing is impossible or worth giving up on.