Here I have come with some Real life Indian Romantic Couple in True love with each other.To say love has no boundaries is more than just a cliché. Love is everywhere: across continents, after a tragedy, over a hot cup of chai and sometimes, as strong as the other's WiFi connection. Earlier, a person's story was restricted the people in his/her vicinity. The rules are changing, though. We're taking risks, embracing the unknown and slowly but steadily letting #LoveWin.
Exceptional Indian Romantic Couples in Love
Here are some heart stopping real life love stories that may make even a skeptic reconsider the impact of true love!
#1. Arranged Marriages Are Made in Heaven
Let's start with this couple, Shanthi and Seshadri C.S, who had an arranged marriage in 1985. They had an eleven year age difference and couldn't be more different! He was a city boy. She was a small town girl. He liked Hollywood movies while she preferred Tamil literature. Like all traditional arranged marriages, especially during that day and age, they knew nothing about each other! Nothing! And yet, what they ended up with: memories of making it through simple times, tough times, children and growing old, is fully and solely theirs. They built what they now have from the scratch which their daughter narrates, in the article she wrote about their story in CNN.com. However much we're used to this kind of love story, it never loses its charm. It's the one most Indians grow up seeing everywhere, and often take for granted.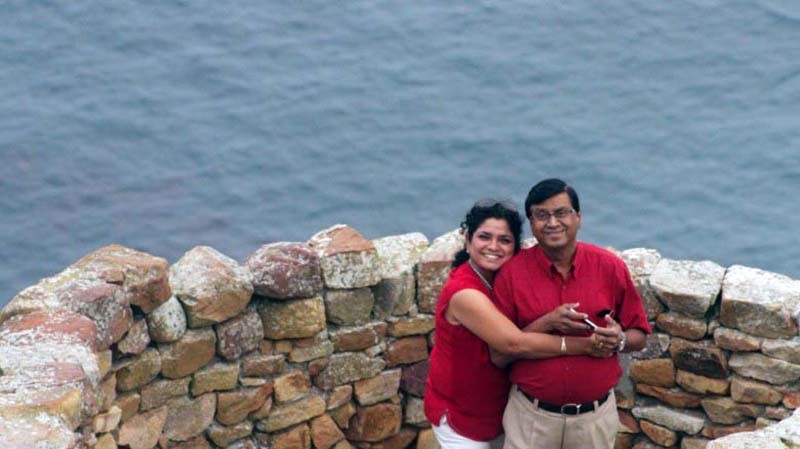 #2 Two Countries
If you thought eleven years was a huge age difference, the story of 41-year old Adriana Peral and 25-year old Mukesh Kumar Roy will have you think again. Adriana Peral is a party girl from the US. Mukesh Kumar Roy is a farmer, and graduate in mass communication from Haryana! How did these two even meet? Facebook! Throwing caution to the wind, after their bond felt real, Adriana flew to India to meet Mukesh. He must've swept her off her feet, as the couple are now married and live in Mukesh's village. Adriana adopted his lifestyle, blending in with his way of life which earned the respect of her mother-in-law. The couple, who love and respect each other and where they come from, are expecting to have their first child.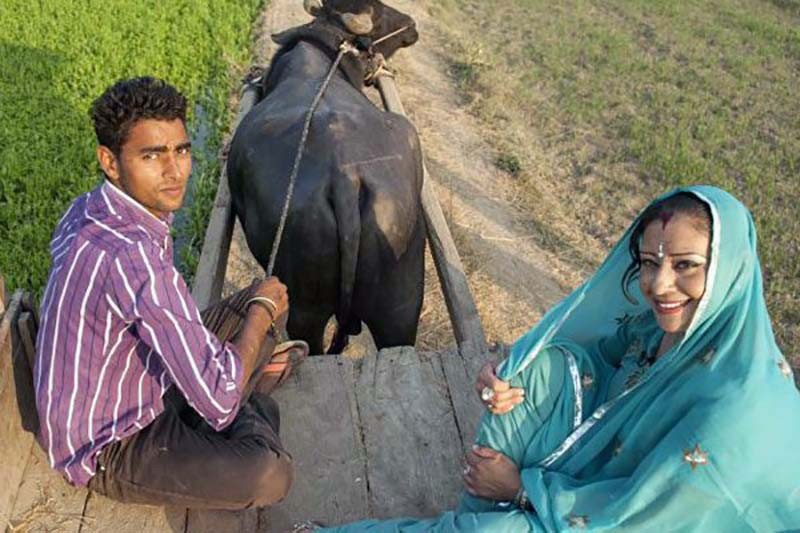 #3 LoveWins
Back in the US, an Indian American couple, Amit Gokhale and Sameer Samudra, made headlines as they decided to acknowledge their love for each other by tying the knot. Gay marriage is still a taboo in India, but they decided to take the leap. It took a long time for them to convince their parents, both to accept that they were gay and that they were going to get married to each other. It didn't stop them though, and they beat the odds when they transitioned from their live in relationship and got married in 2010! The couple are a testament to the reality that love needn't be constricted by gender or gender roles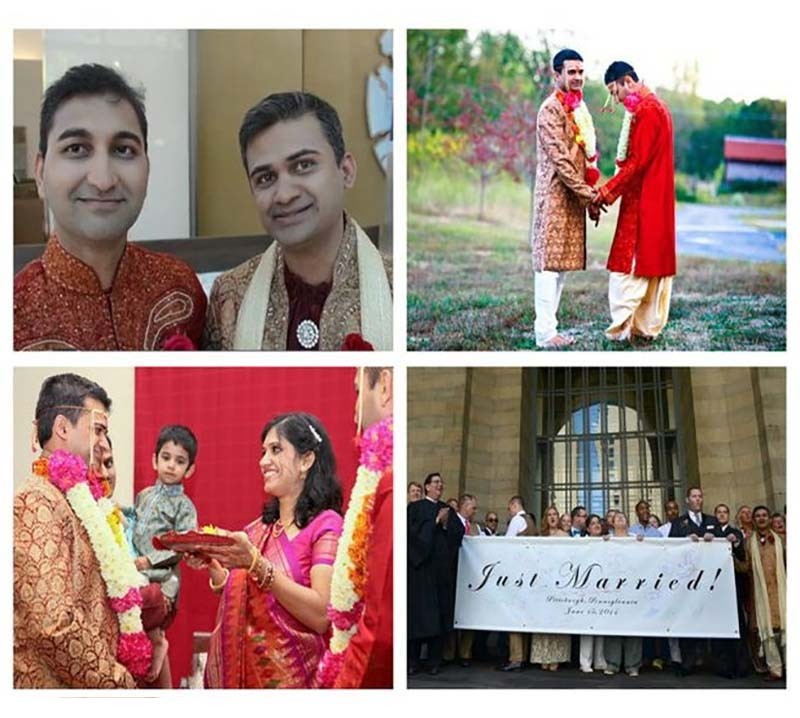 #4 Overturning the Most Caustic Tables
This story will certainly change your life. It's the story of a beautiful girl whose face was disfigured after an acid attack by a malicious boy. It's also the story of another boy, a social activist, who she met years later, when her face was still disfigured and she had given up on finding anyone who'd fall in love with her. This is the story of Laxmi and Alok Dixit. Alok saw Laxmi for who she was, stunningly beautiful despite the attempt of a scorned lover to break her spirit. Their families approve of their relationship, even though they've opted not to marry. The happiness they found in each other, despite societal conventions that wouldn't have predicted this ending, is heartening!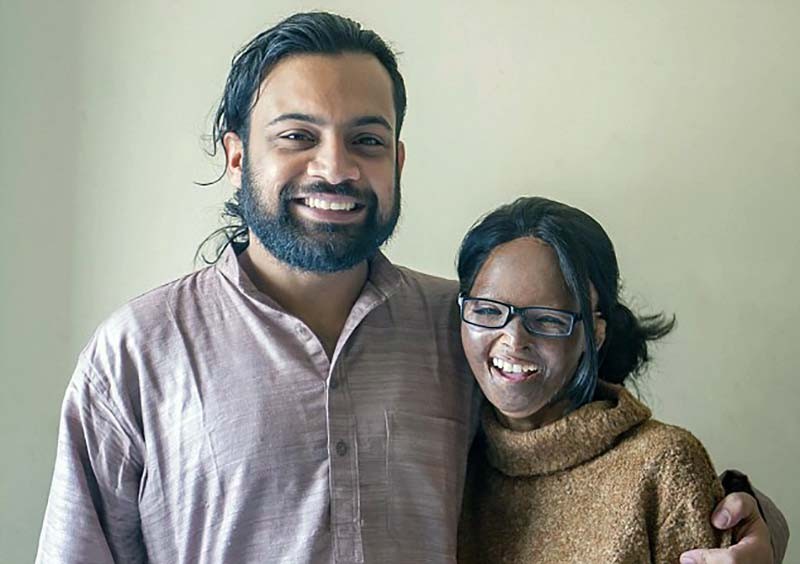 #5 Finding Love in a Hospital
Meet Vaishnav and Geeta, afflicted with polio, and crippled at an early age. They never thought they would find love, until they met each other. Since they were of different castes and were certain their parents wouldn't approve, they dated in secret. Soon, they had a registered marriage, but lived in their separate homes so that their parents wouldn't know. This was hard to maintain when Geeta got pregnant! At this point, they had to confess it all to their families who, after a period of shock, were surprisingly supportive. Love, in the words of Vaishnav, "eclipsed" everything else.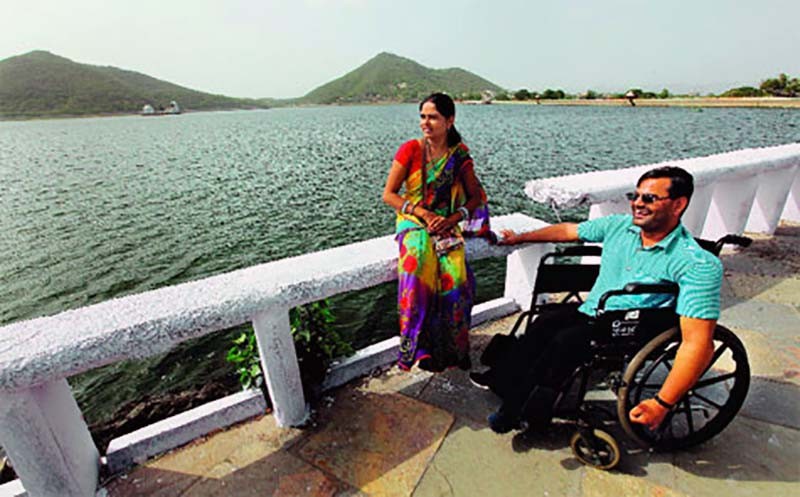 #6 Unexpected Happy Endings
Another inter-caste marriage that ended favourably: when Tilakam married Kathir, a dalit. What's refreshing about this story is the lack of drama in it. Usually, a woman marrying a man of a lower caste is still greeted with outrage and honour killings in India. Laws against inter-caste marriage discrimination haven't changed the scenario as much as they could hope to. Yet, in the case of Tilakam and Kathir, their happy ending was immediate. Tilakam's father was open minded and took courage to face any relatives' resistance, and that made all the difference. A true example of how much of a role awareness plays!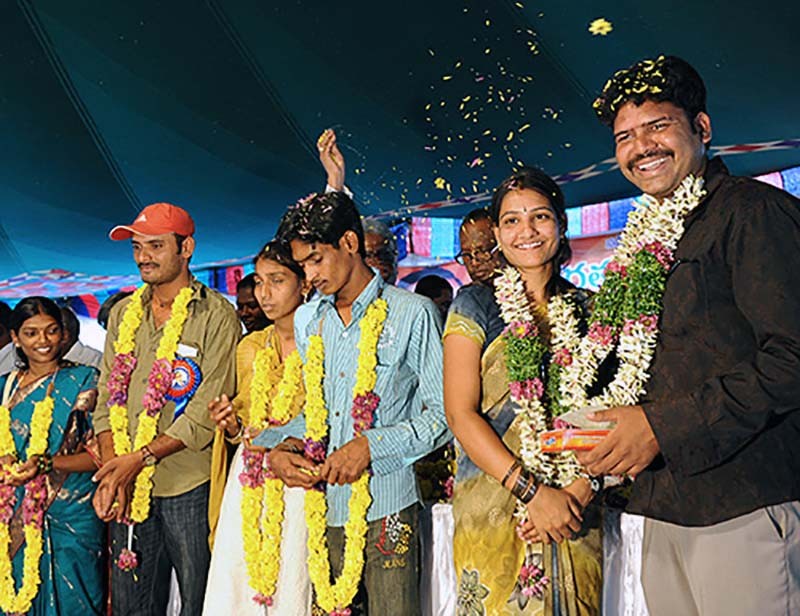 #7 Accepted at Last!
Everyone likes stories where love trumps over a series of hardships. This is especially uplifting when it's a real-life story. In Madhya Pradesh, Sanjana wed Shadab Hassan with the consent of their families. What makes this unique is that Sanjana is a transwoman and Shadab belongs to a community called Men Having Sex with Men (MSM). Sanjana went through a lot of discrimination from her family for being who she was, and it took years to get them to accept her. That didn't stop her from surviving and putting herself through college. Shadab's family was also initially against their union, and was forcing him to marry another woman. A week before this marriage, Shadab's family changed their minds and called Sanjana to say they accepted her as a part of Shadab's life! They're now on the brink of a happily ever after, and have been allowed to raise Shadab's niece as their own.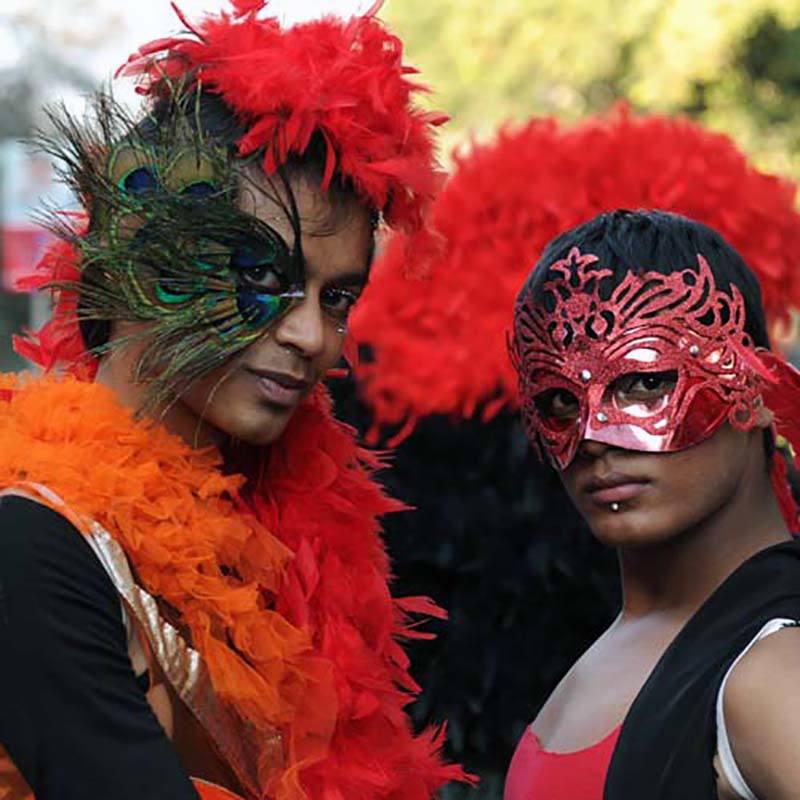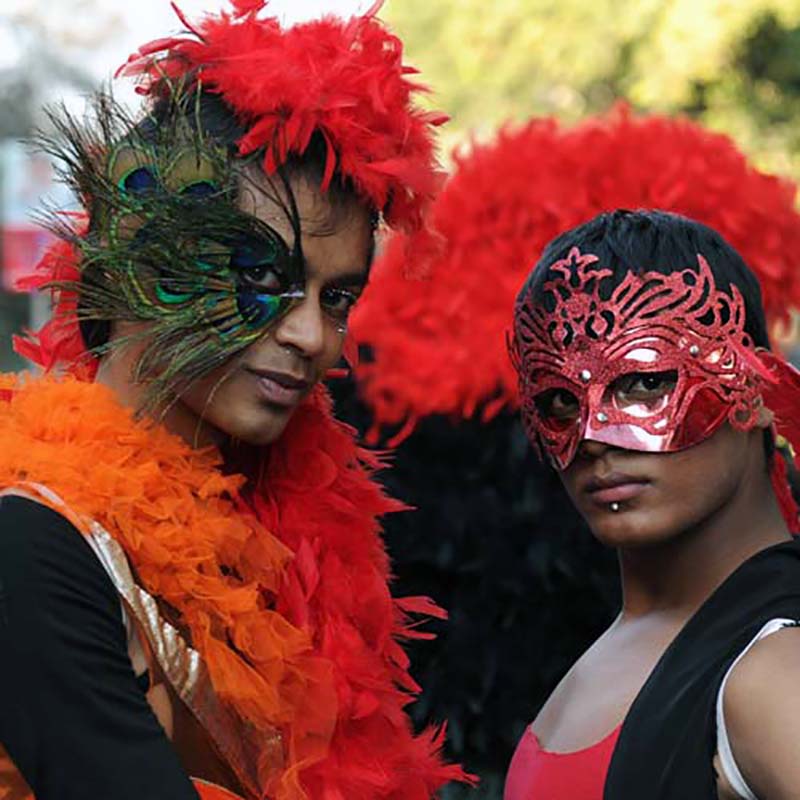 #8 The Quintessential Cross-Border Love Story
A heartwarming modern day Indo-Pak love story began with Pratima from Odisha, India stumbling upon Muhammad Mansha from Layyah, Pakistan's Facebook profile. Over six months, they corresponded and grew very fond of each other! Pratima traveled to Pakistan, and they decided to get married. Pratima, now Maryam, couldn't be happier with her husband and his family! It just shows the possibilities the new digititalized world offers in terms of abandoning prejudice and getting to know someone, anyone, from anywhere around the world, finding a new life and making things work.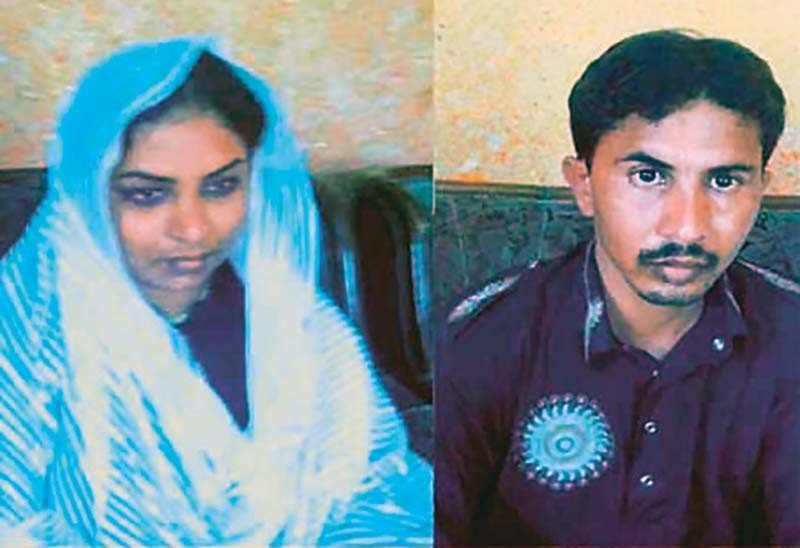 Hope these real life love stories made you smile and believe! They certainly do show that there's hope for the world that we live in.