Here are some Mahatma Gandhi Short Quotes on Love and Life. Mohandas Karamchand Gandhi was known to his many followers as Mahatmas Gandhi. He was the primary leader of India's independence movement and also the architect of a form of civil disobedience that would influence the world.He had very in depth knowledge about life and relationship. If you read some of his quotes on love given below, I think you will easily understand his personality as well as find why he is so famous in India and respected by world.
Short Quotes of Mahatma Gandhi about Love and Life
Life is not a Life without Love
Where there is love there is life.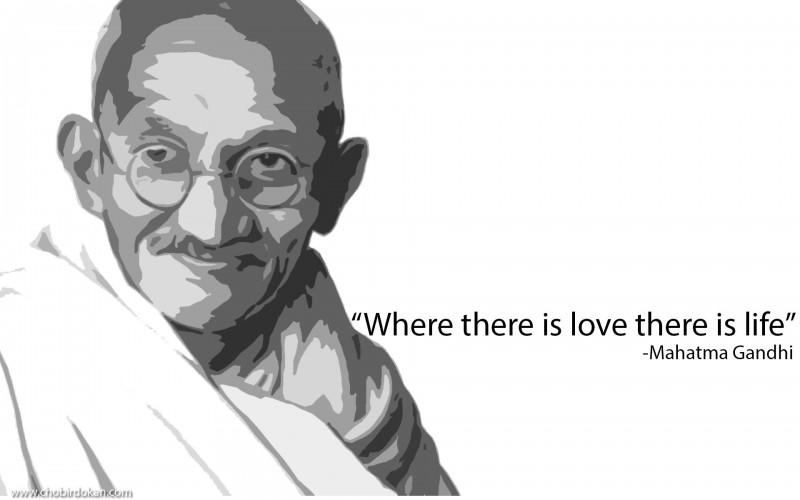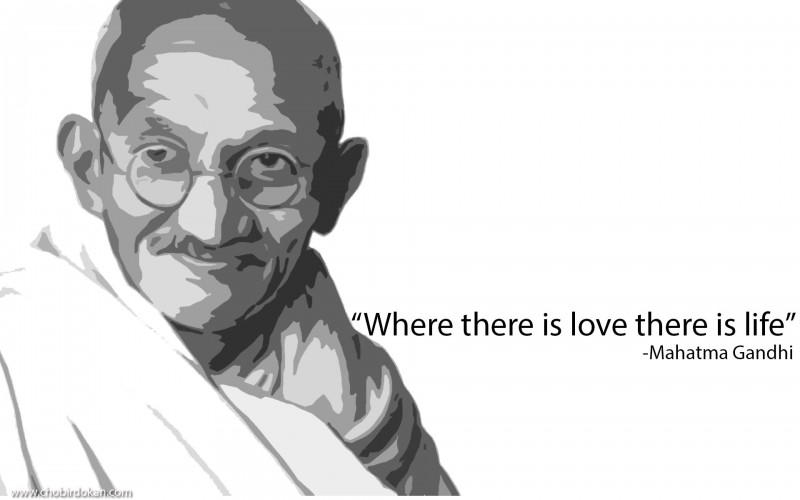 Love Brings Love
The best way to find yourself is to lose yourself in the service of others.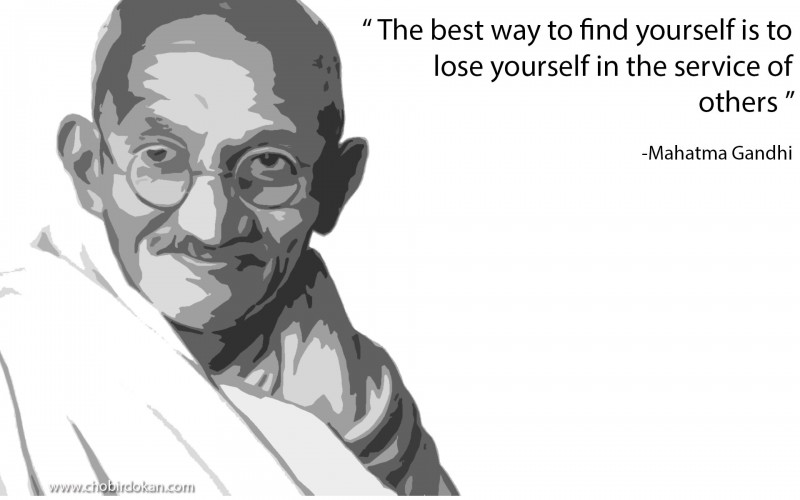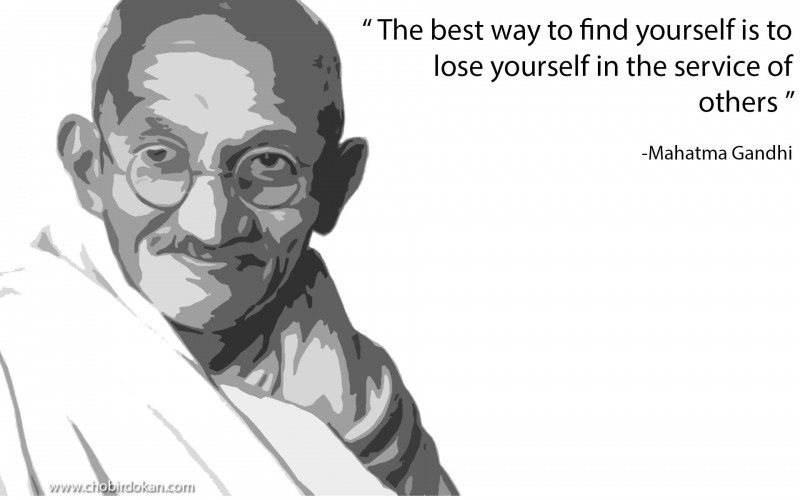 Real Love Never Give Up
If you really love someone and he/she ignore you with hatred, don't give up. Because only great love begins with hatred.
First they ignore you, then they laugh at you, then they fight you, then you win.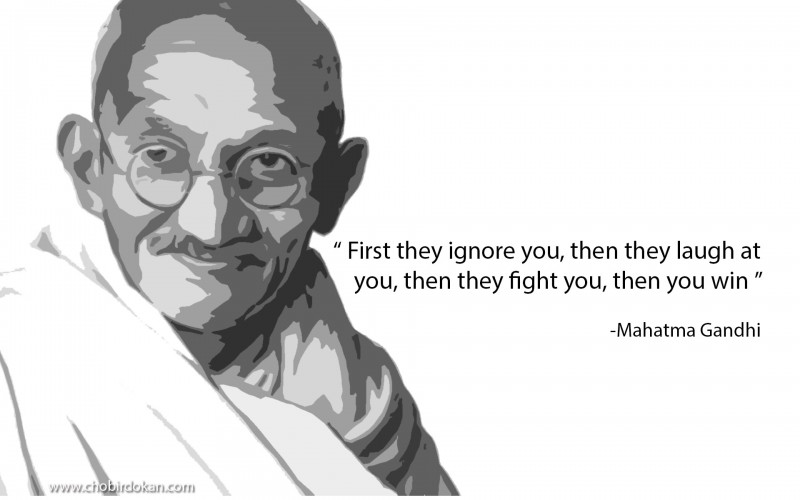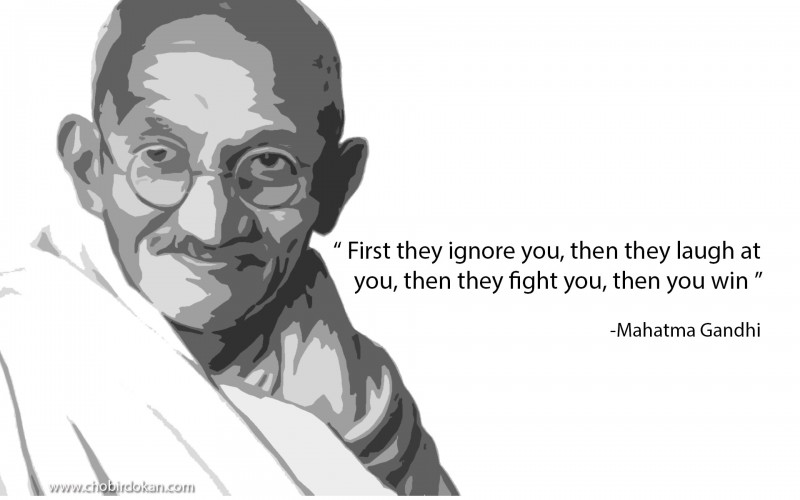 Love is Much More Powerful than Anything Else.
Power is of two kinds. One is obtained by the fear of punishment and the other by acts of love. Power based on love is a thousand times more effective and permanent then the one derived from fear of punishment.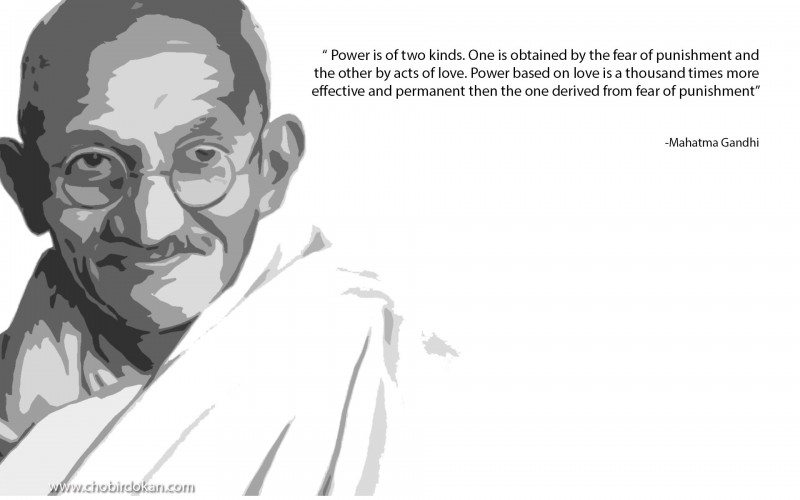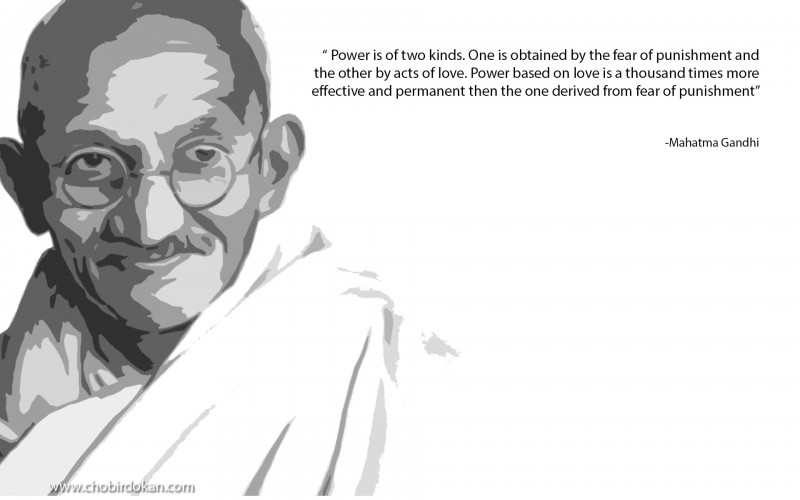 Spiritual Relationship vs. Physical Relationship
Spiritual relationship is far more precious than physical. Physical relationship divorced from spiritual is body without soul.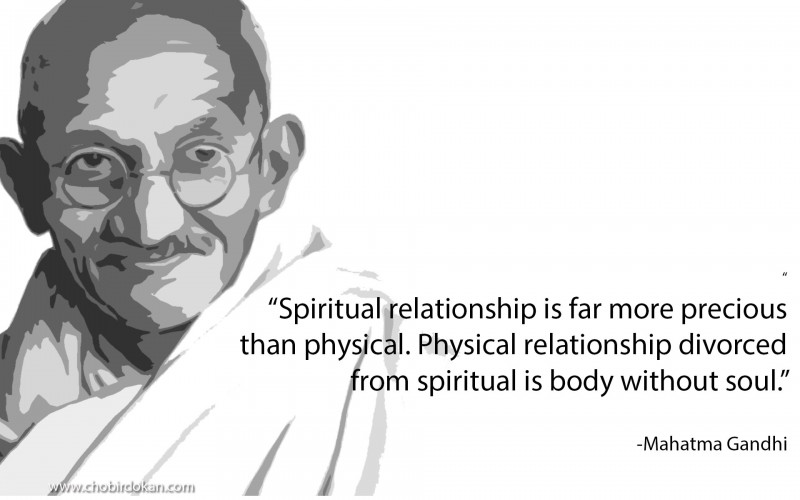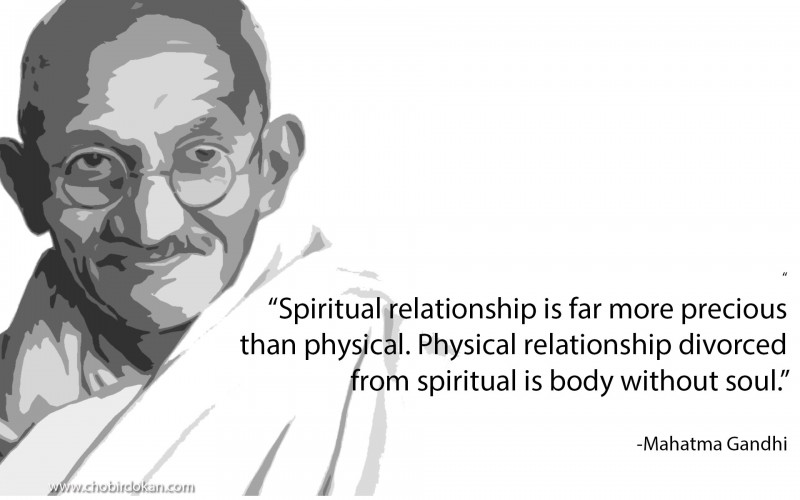 Love is A Reward of Brave Only
A coward is incapable of exhibiting love; it is the prerogative of the brave.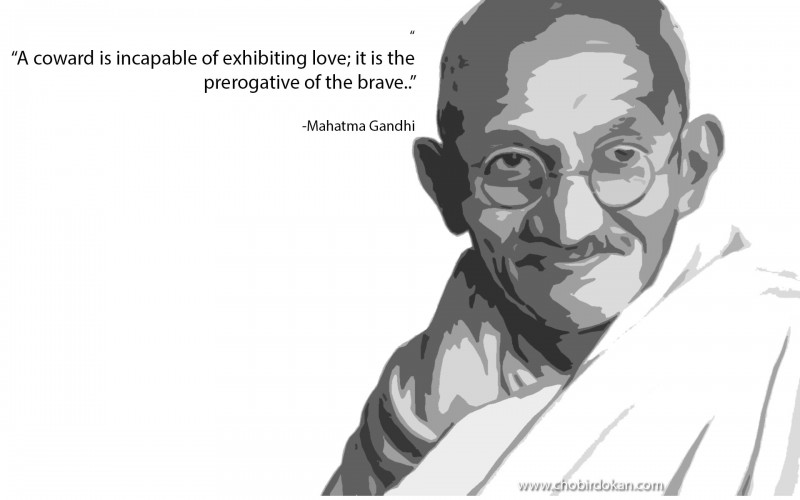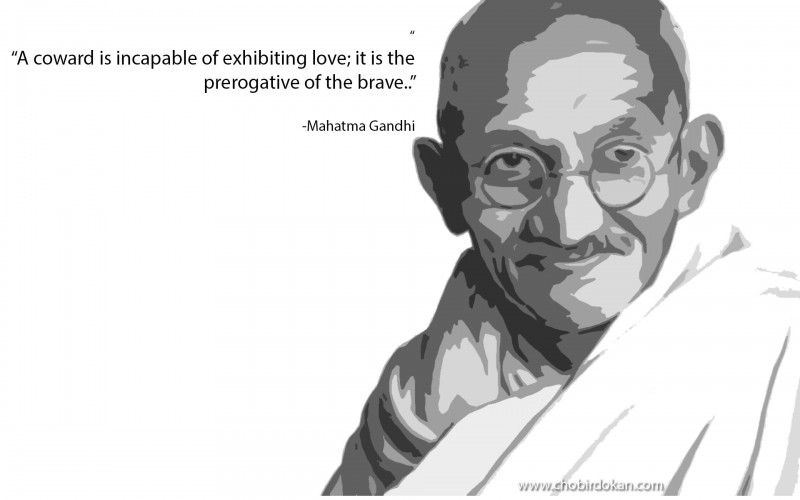 How Do You Choose Your Girlfriend and Wife
The real ornament of woman is her character, her purity.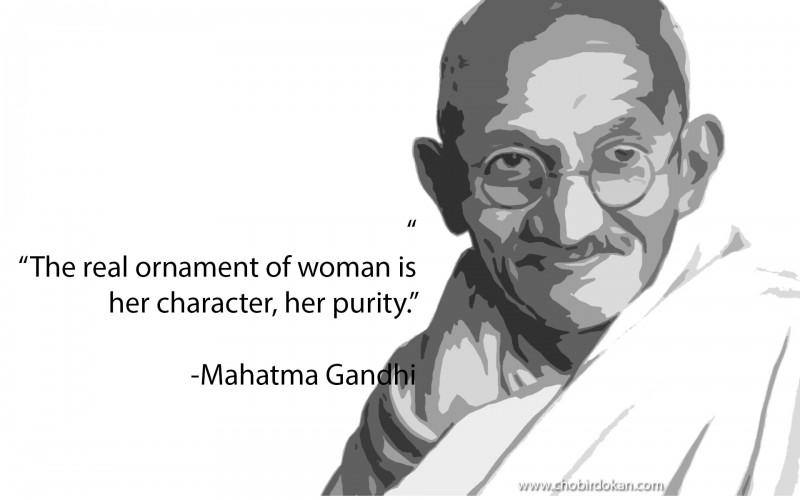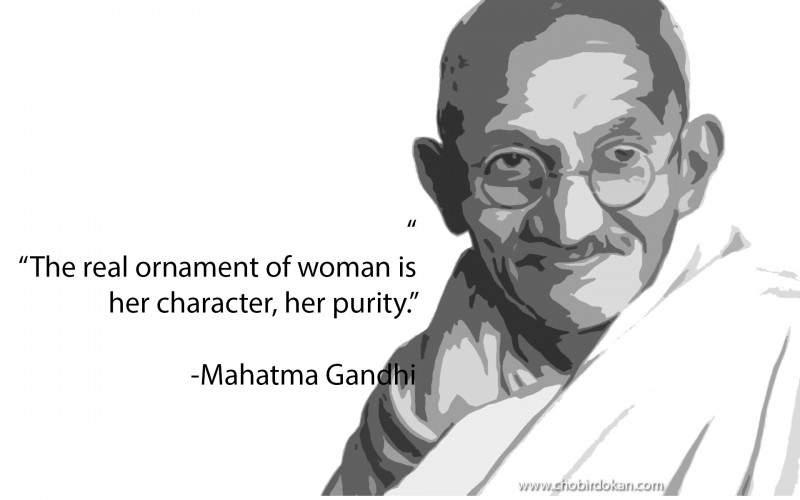 Love and God
Where love is, there God is also.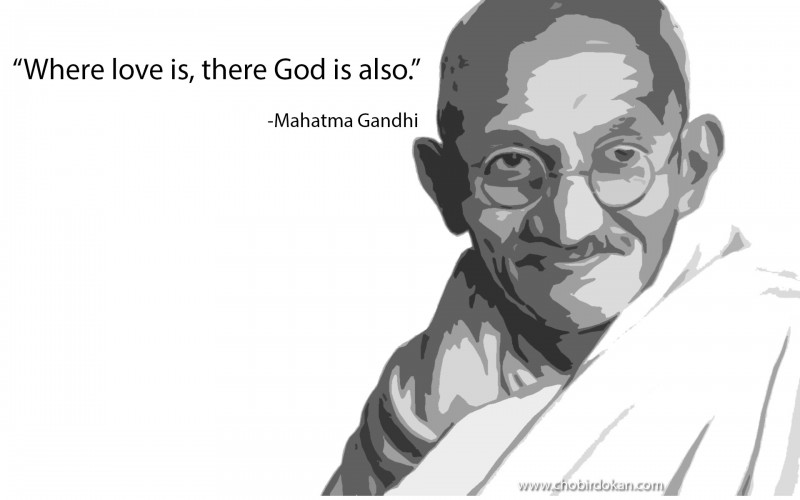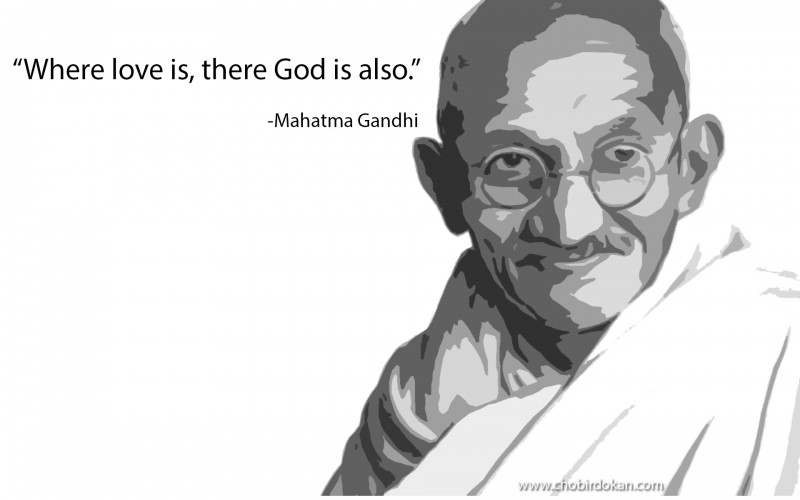 Hope You have loved this great quotes by Mahatma Gandhi. If you like them, Don't forget to share this inspiration quotes of life, relationship and love with your friends.