Cute short love stories are always inseparable.They refine your feelings of love.Short love story does not represent someone's lifestyle. It represent a very short moments of someone's romantic feelings that touches your heart so softly and gently. Real love does not come in life so frequently. It comes once in life to you. So don't hesitate to grave it when it knocks door of your heart.
Best Short Love Story
I tried to collect the most famous and viral short love stories to share here with all of you. If you do have your own love story and want to let the world knows it.Don't hesitate to contact us. We will definitely share it if it does not offensive to others.
Happy to Become Fool for You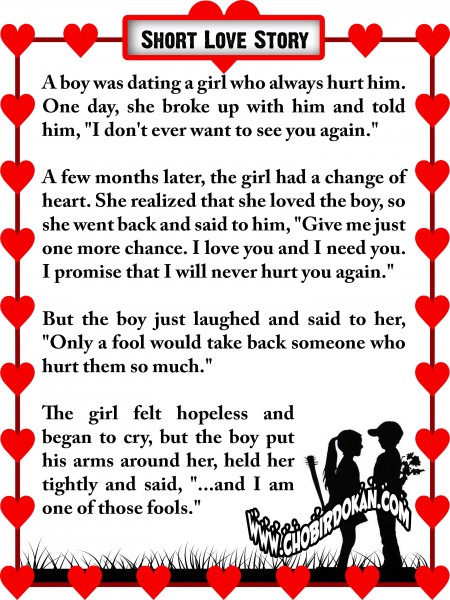 The Confession of Lover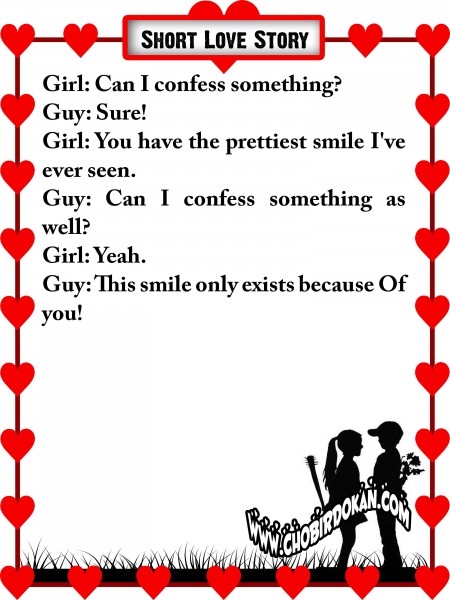 Love me Like You Do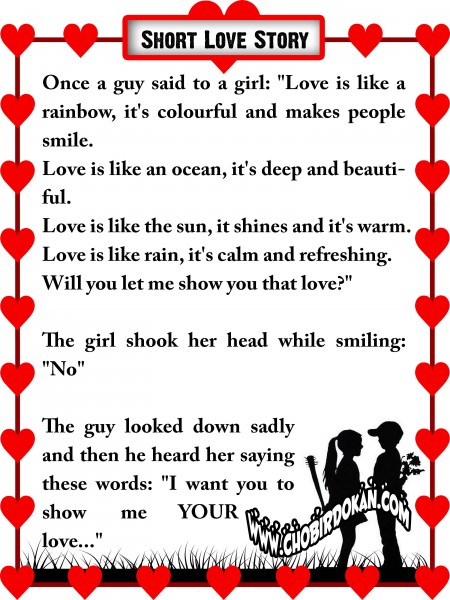 You Are My Angel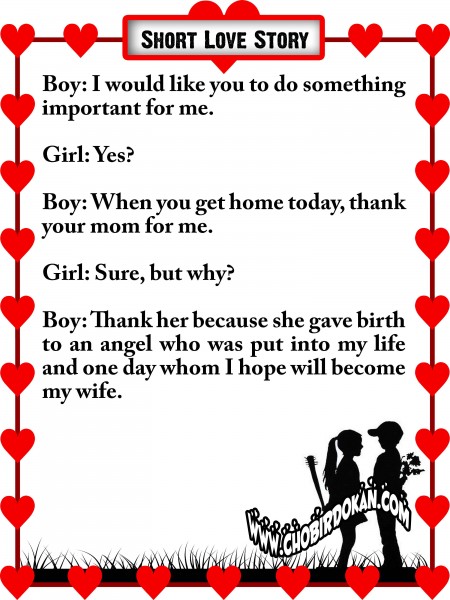 What I Would Do For You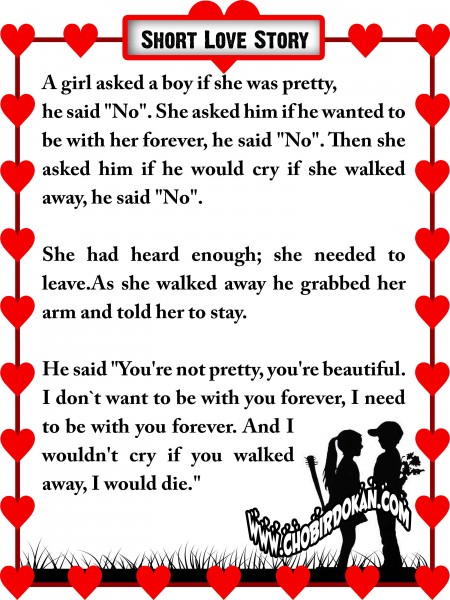 A Poor Man and His Wife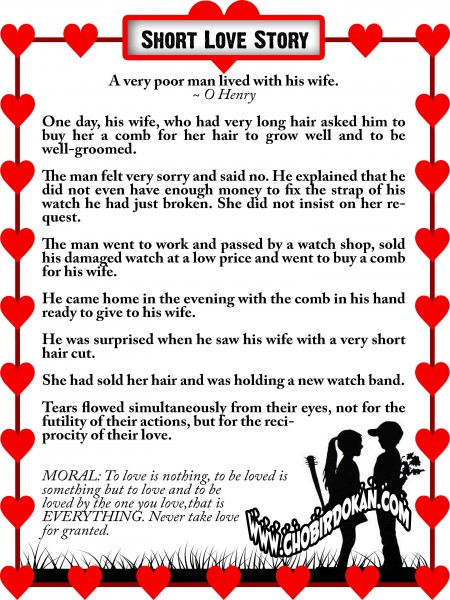 These love stories are really so cute.If you love them don't forget to share them with your valentine. Because they will make him or her much more loving than before, Trust me !