Fake friends quotes are for those who has faced the bitter experiences of handling bad friends. It'll be an injustice to the real friends to call those hypocrite Bad friends 'F R I E N D'. False friends are like illusions. They will be only there to enjoy the good affluent times with you, but you'll never find them around when you'll go through some really tough times. Your success in any field never makes them feel happy or proud, rather they feel jealous while watching you reaching higher position than them. On the other hand, real friends are always there for you, either good or bad times. They celebrate your prosperity with real happiness and pride and suffer no less than you when you confront any bad situations. It is so difficult to make good friends but so easy to make a fake one. If you say, No, Making good friend is not as hard as you talking. In that case, I must say, You never
It is really the toughest job to identify who the real friends are.  If you can't agree with me arguing that making good friends is not that hard, I must say, you don't know the difference between good and bad friends.
Fake Friends Quotes with Images
Here I have presented some most famous and popular Fake Friends Quotes or quotes about bad friends in Image format which will surely help you distinguish who the real or fake friends are. Feel free to share them with your friends and family in your Facebook, tweeter, google plus or any similar social media.
Fake Friends Only Exist When in Need
---
Oh I am so sorry, I forgot I only exist to you when you need something from me.
---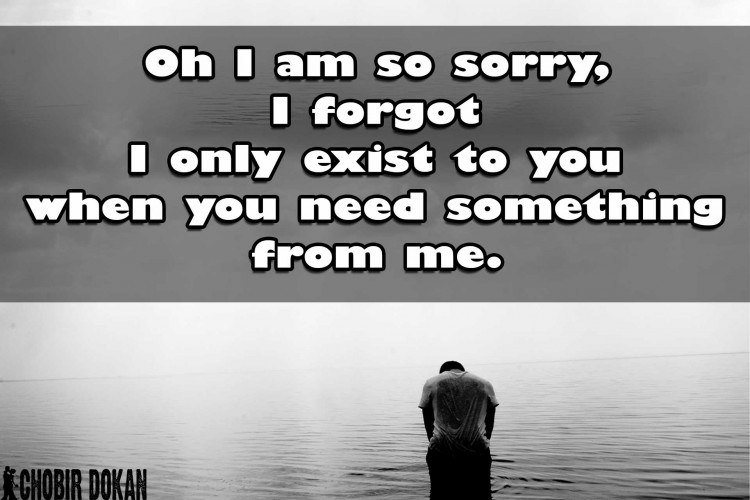 Bad Friends Hit from Behind
---
Bad friends hit you in the back, good friends hit you on the face.
---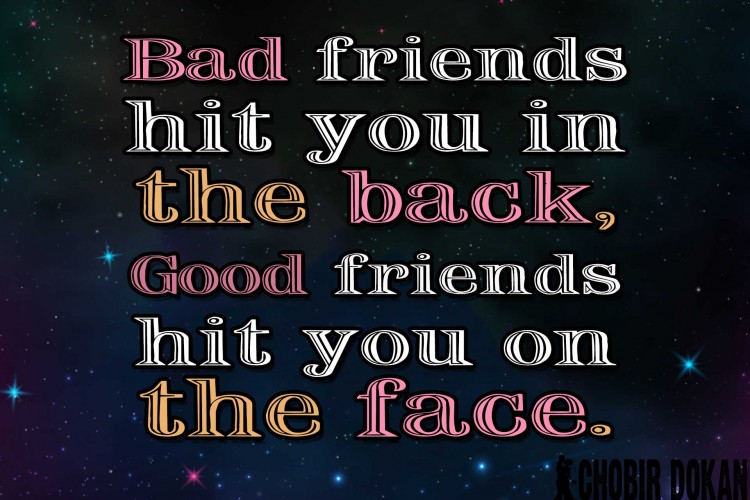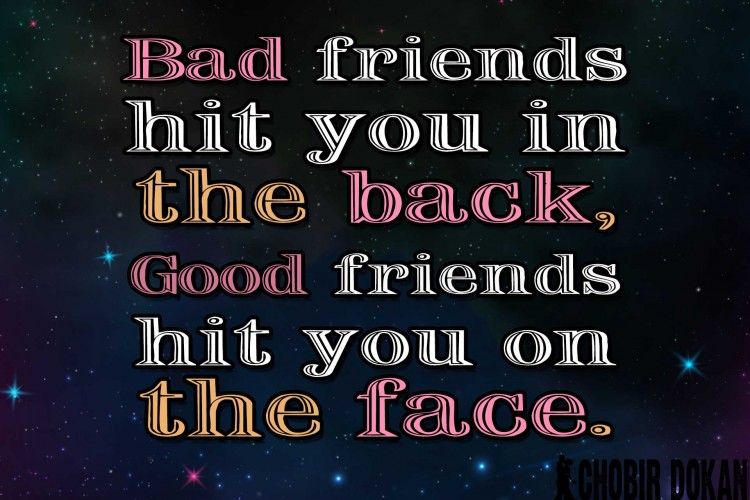 The Biggest Mistake I Ever Made
---
The biggest mistake I have made in my life is letting people stay in my life far longer than they deserve.
---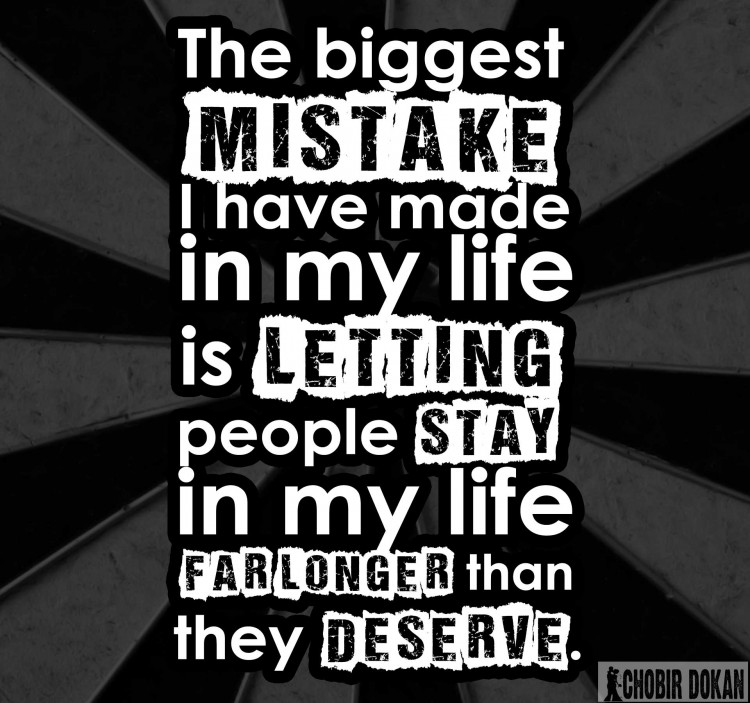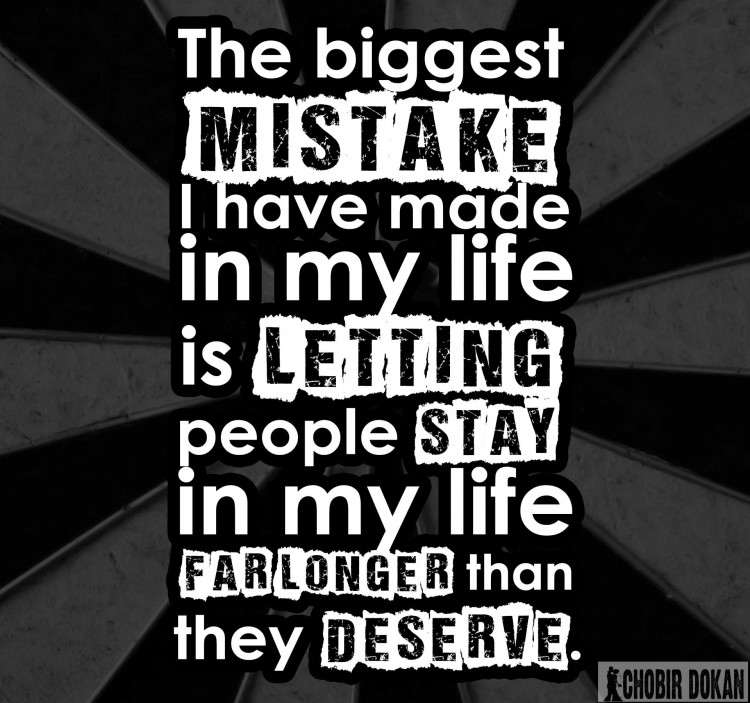 Lose Fake one and Find the Real Friend
---
As we grow older we don't lose friends, we just learn who the real ones are.
---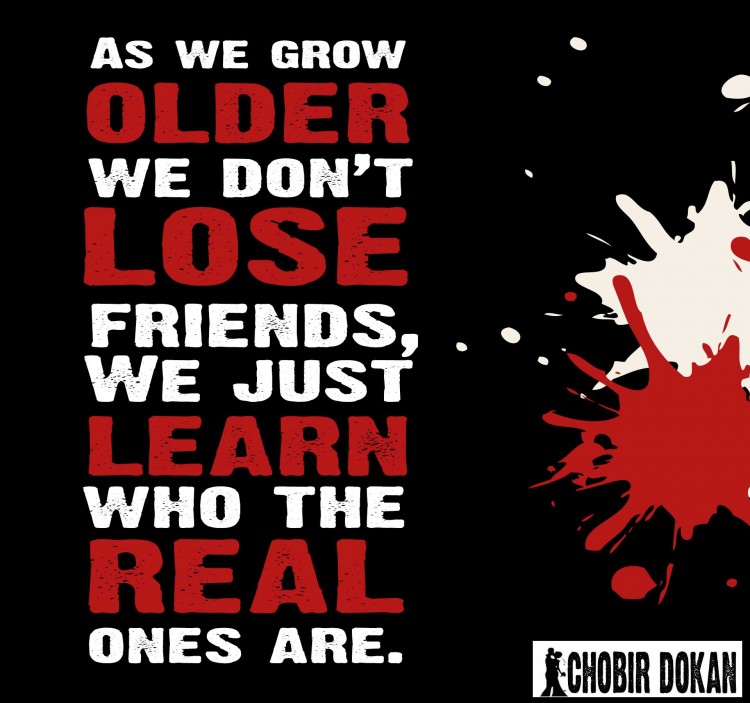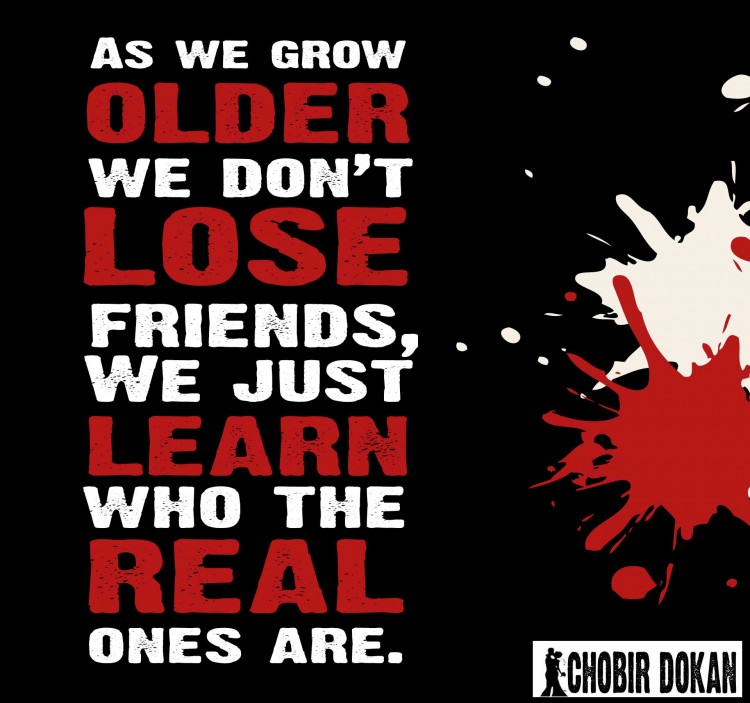 Fake Friends are The Greatest Enemy
---
Your closest friend may turn out to be your greatest enemy.
---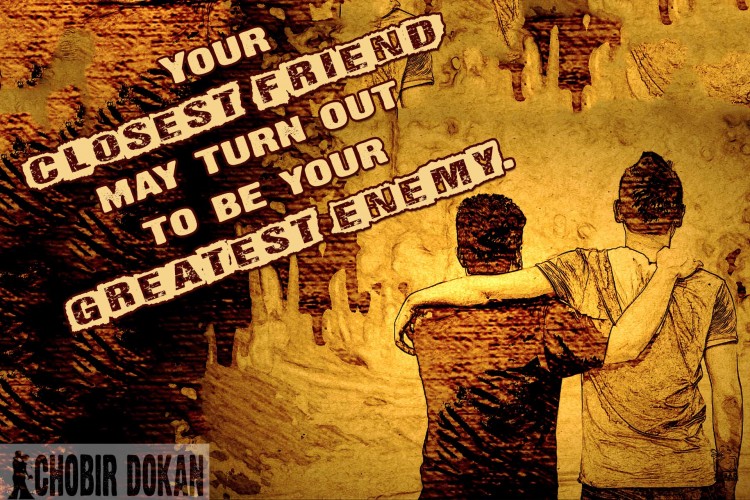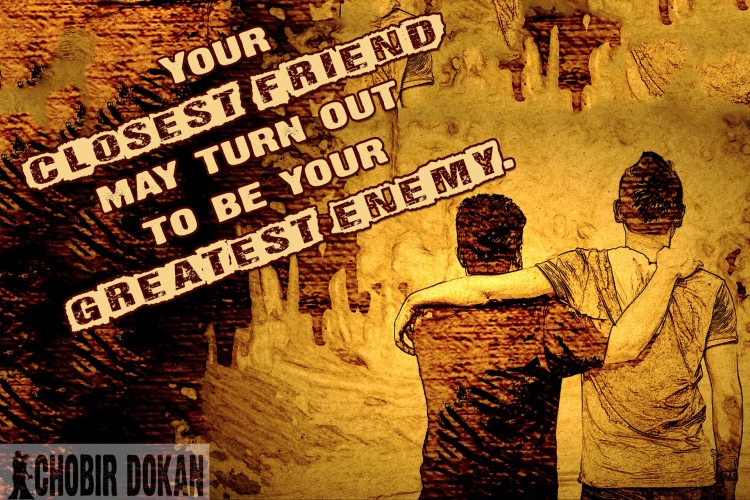 Power Snatches Away A Fake Friend
---
A friend who gains power and control is a friend lost
---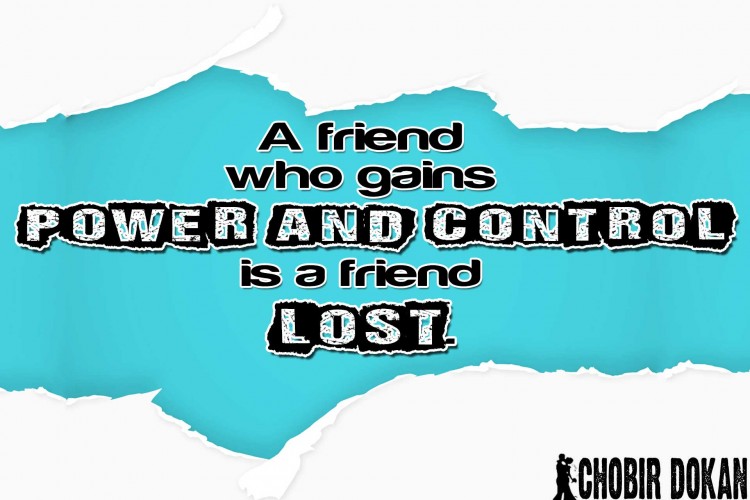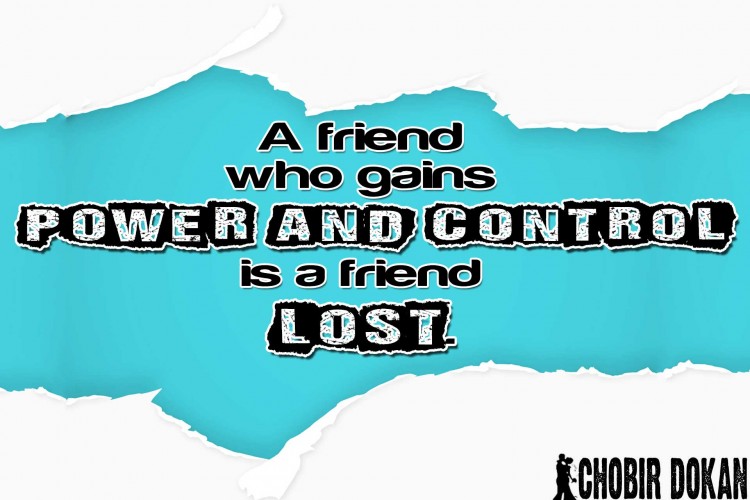 Fake Friends Talks about You
---
Once they stop talking to you, they start talking about you.
---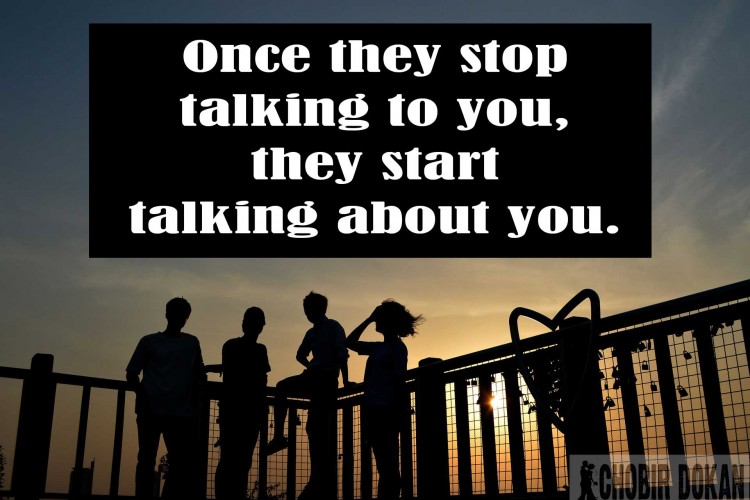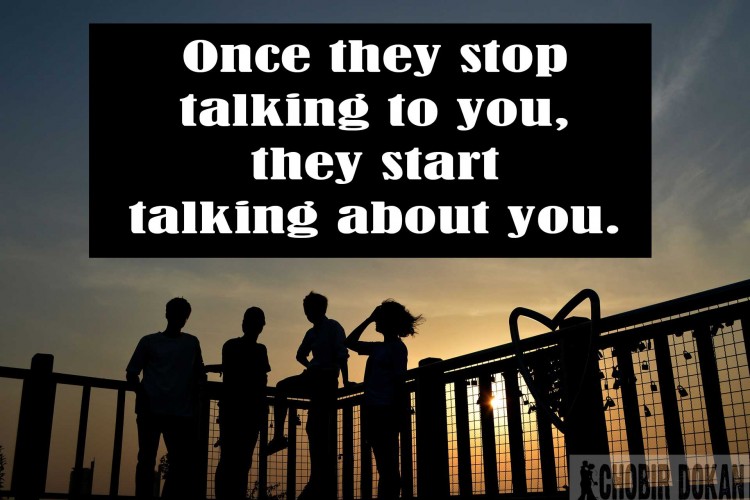 God Bless You, If You are True
---
Keep talking about me behind my back, and watch God keep blessing me in front of your face.
---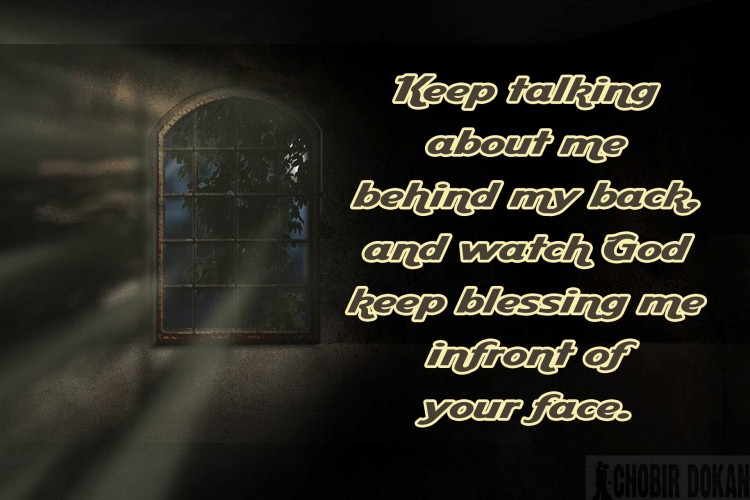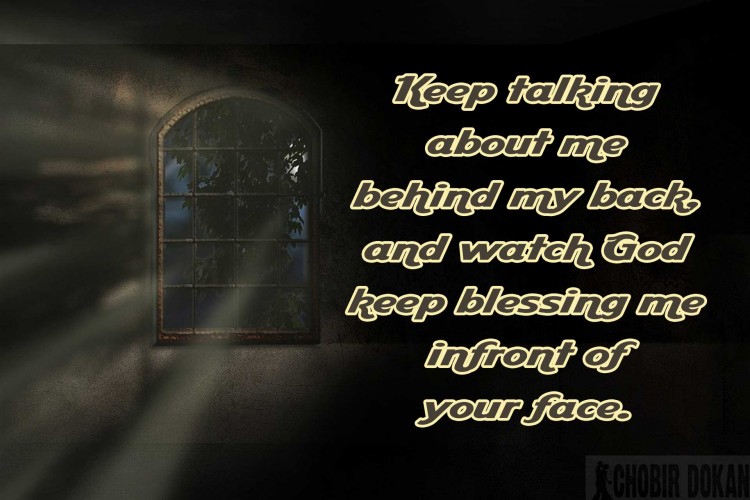 Bad Friends Reveal Your Secret in Public
---
This is what happens. You tell your friends your most personal secrets, and they use them against you.
― Sophie Kinsella
---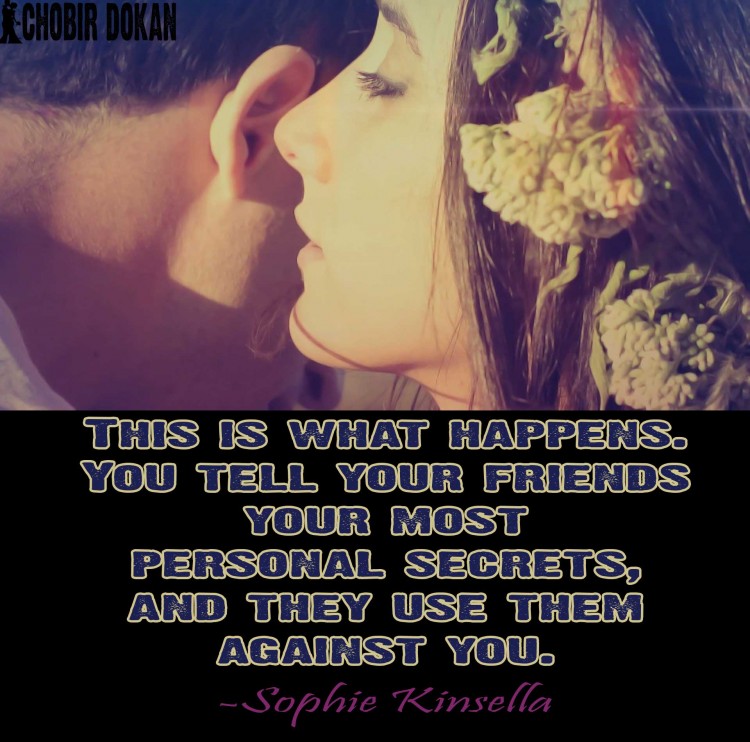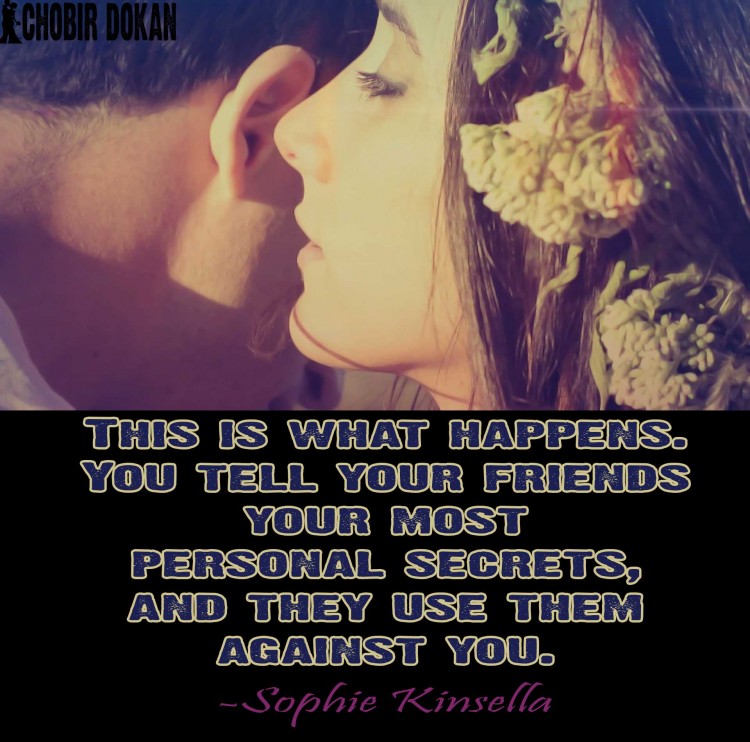 Attributes of Bad Friends
---
Buy a gift for a dog, and you'll be amazed at the way it will dance and swerve its tail, but if don't have anything to offer to it, it won't even recognize your arrival; such are the attributes of fake friends.
― Michael Bassey Johnson
---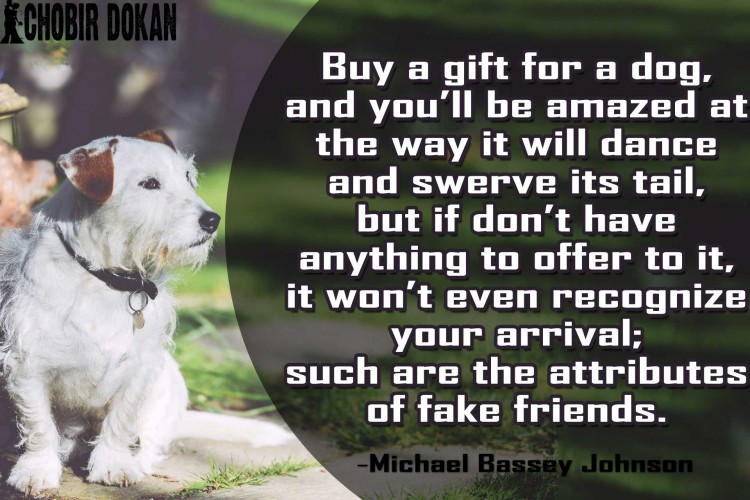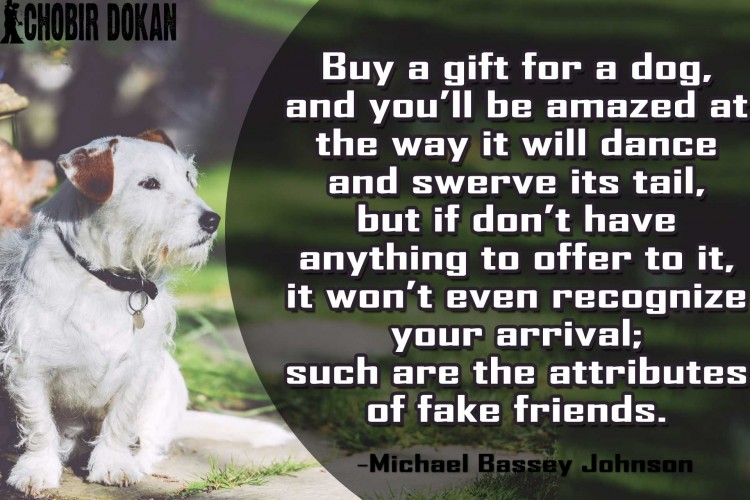 Fake Friends are Like Shadow
---
Fake friends are like shadows: always near you at your brightest moments, but nowhere to be seen at your darkest hour but True friends are like stars, you don't always see them but they are always there.
― Habeeb Akande
---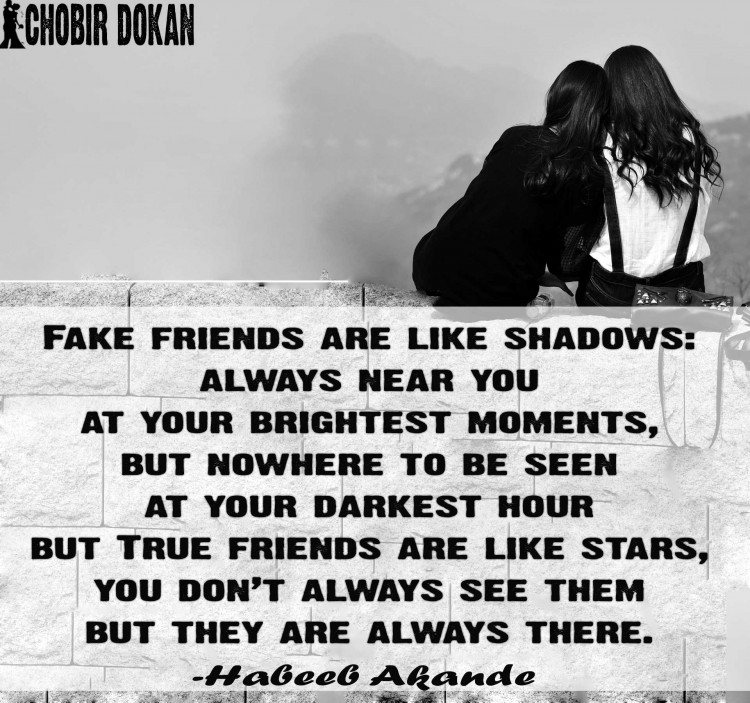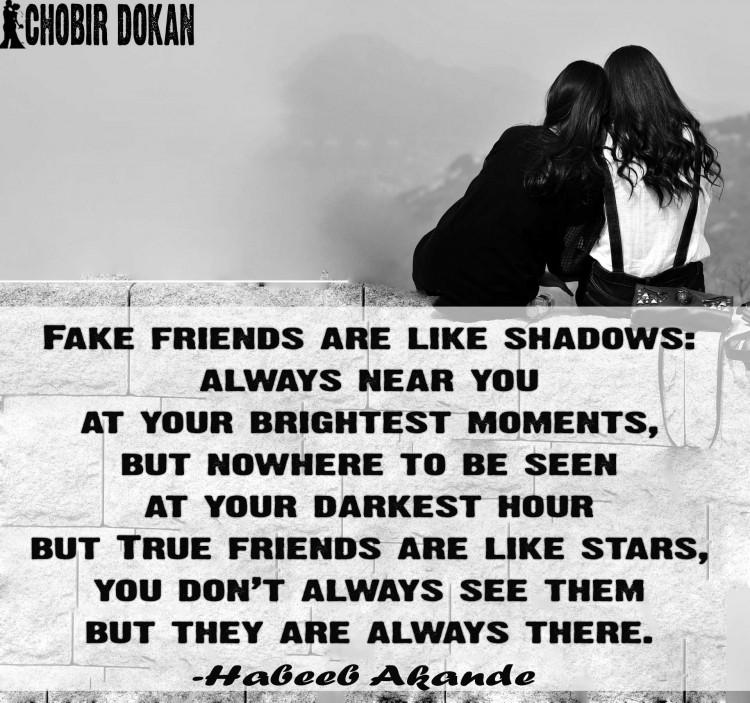 Bad Friends Only Make You Hurt
---
The ones you thought would fight for you and love you more than you'll ever know, is the one you never thought will hurt you the most.
---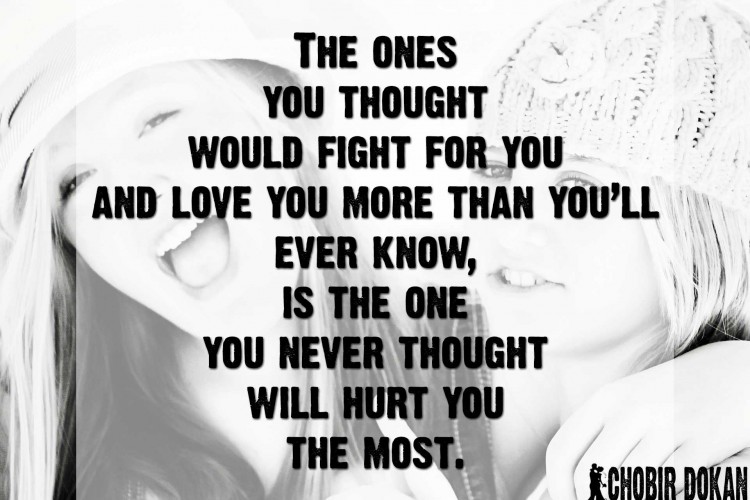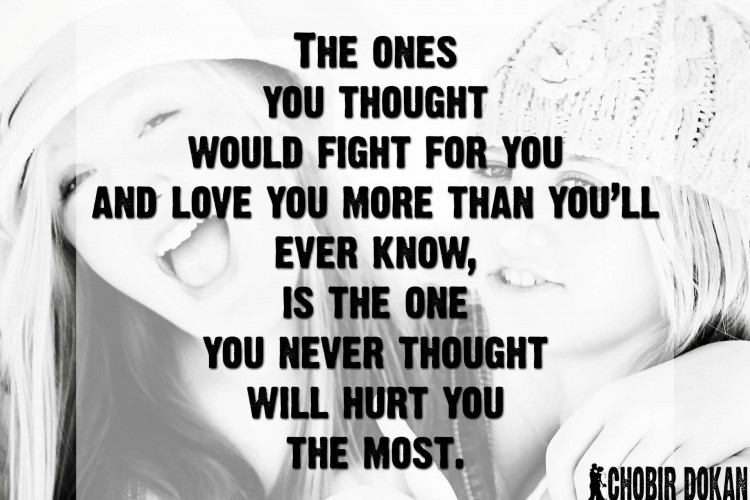 Fake Friends Pretend with You
---
Someone who smiles too much with you can sometime frown too much with you at your back.
― Michael Bassey Johnson
---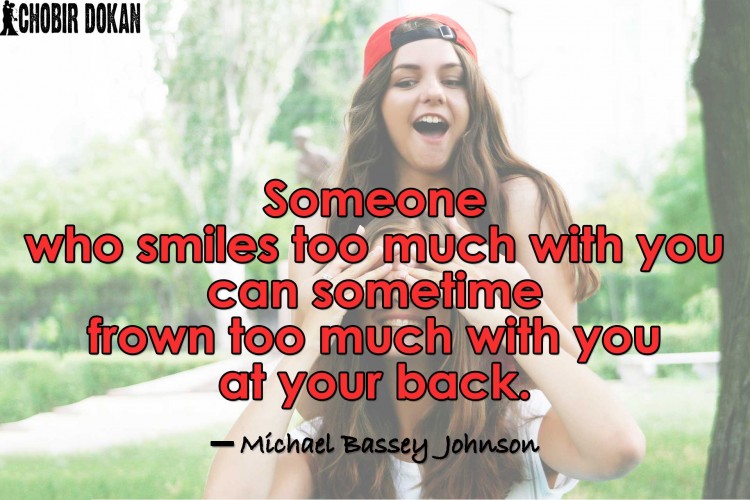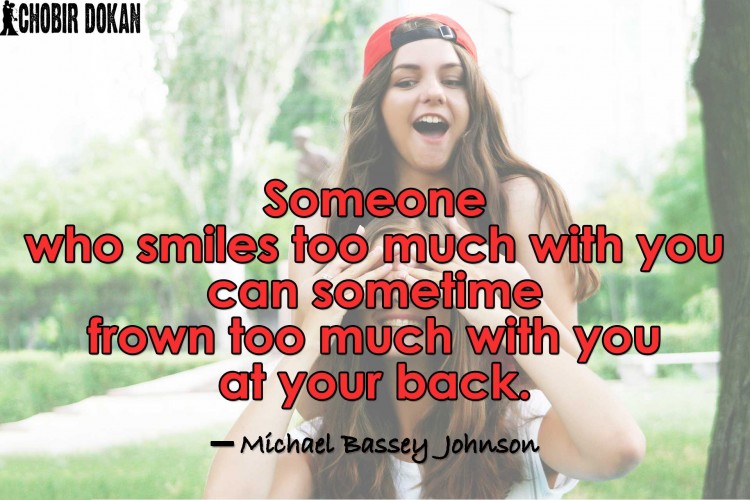 Bad Friends are Two Faced People
---
I hate two faced People. It's so hard To decide which face to slap first.
---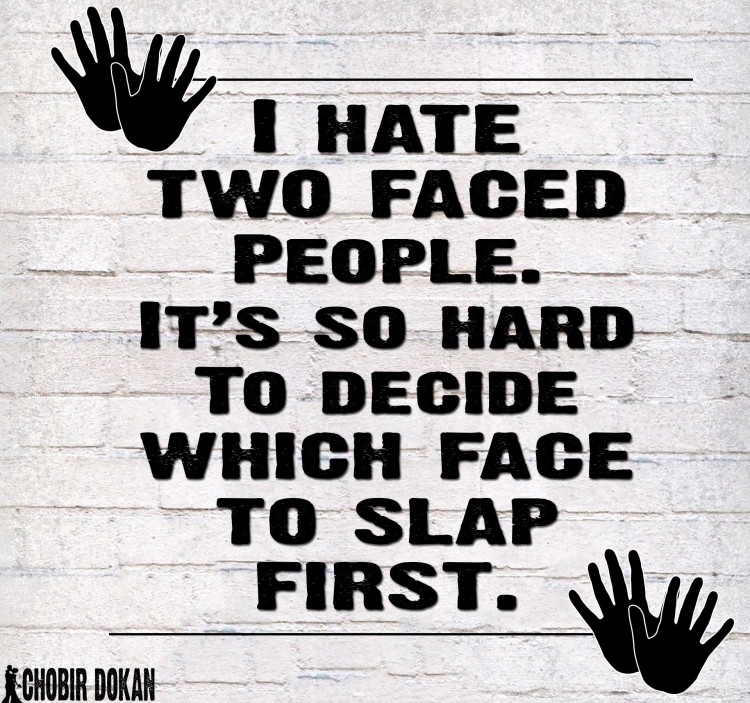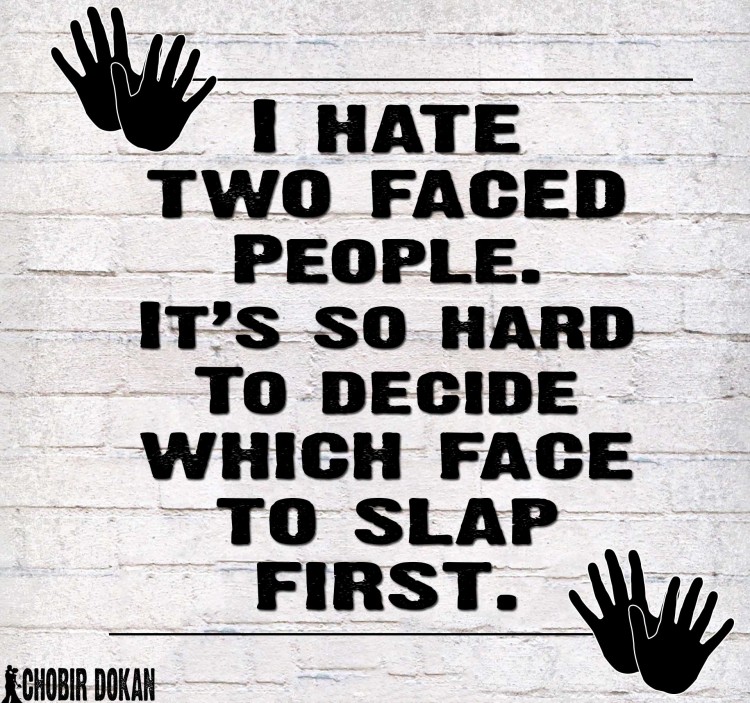 Bad Friend Disrespect You to Others
---
If they disrespect you to your face imagine what they're doing behind your back.
---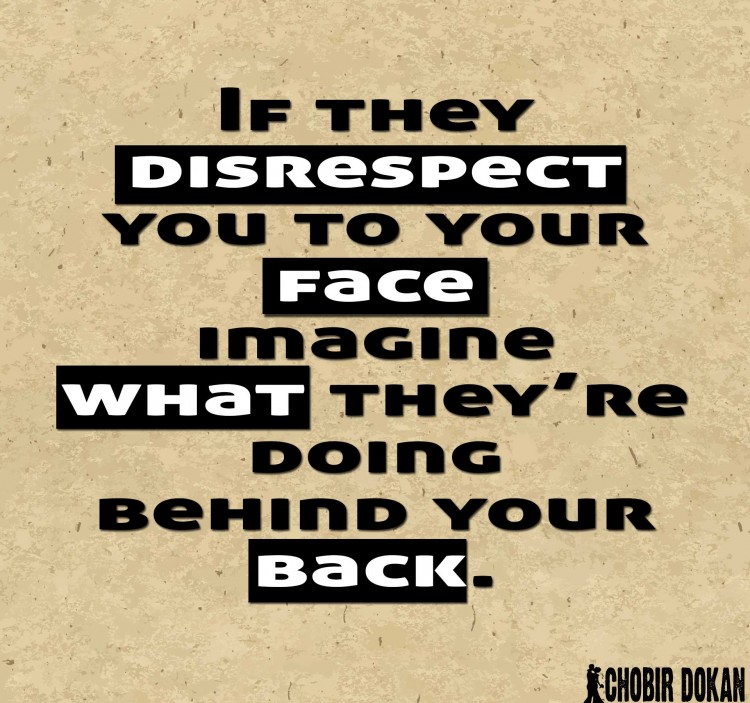 Who Are Fake Friends?
---
Fake friends; those who only drill holes under your boat to get it leaking; those who discredit your ambitions and those who pretend they love you, but behind their backs they know they are in to destroy your legacies.
-Israelmore Ayivor
---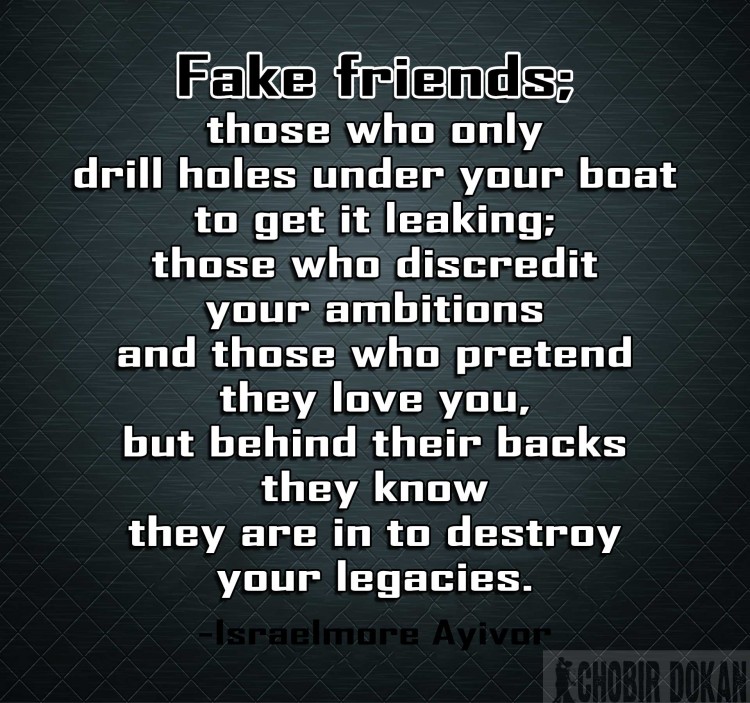 Share With Care
---
Be very careful of who you share your problem with, remember that not every friend that smile at you is your best friend.
– Kemmy Nola
---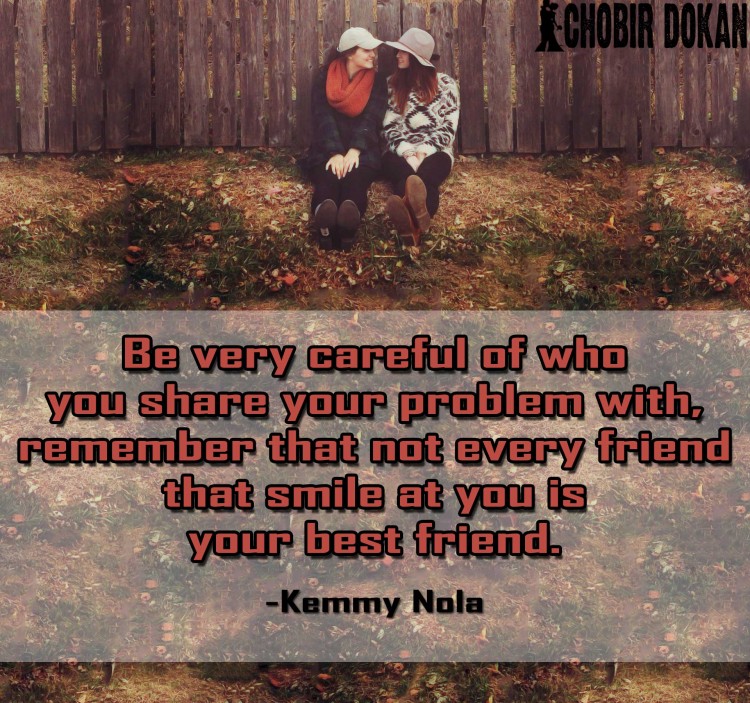 Be Ensured Before Calling Friends
---
The same person that speaks highly of you will be the same person that down you. Be careful who you call friends.
– Author Unknown
---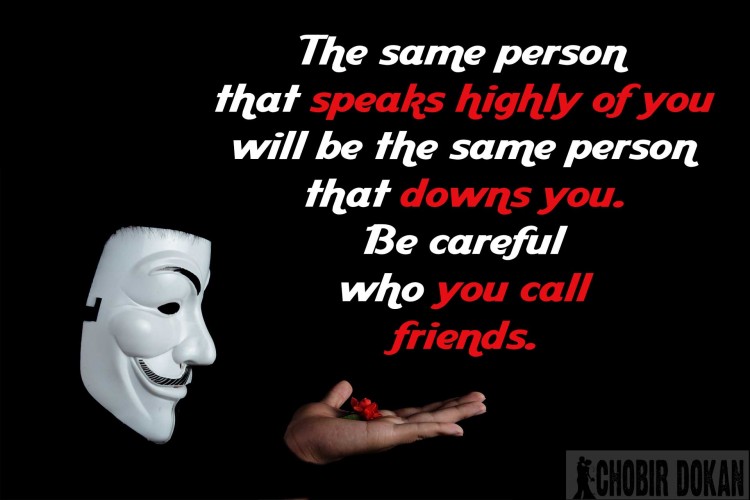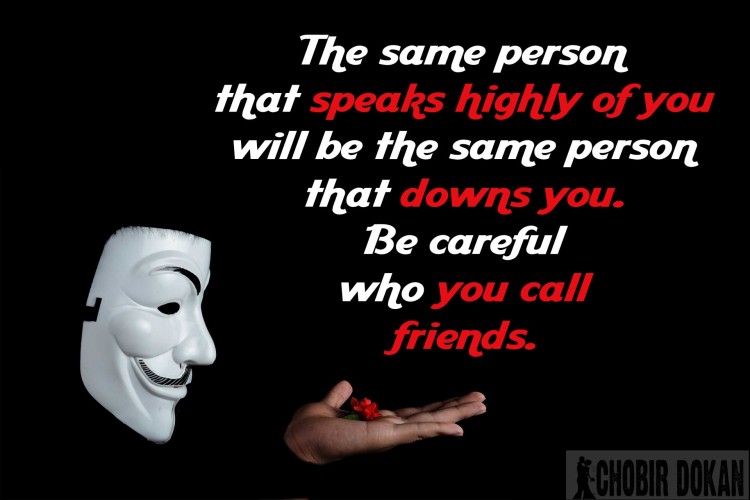 Save Yourself From That Dangerous Eight-inch Blade
---
It is hard to deal with someone who smiles and pretends to like you to your face and sticks that eight-inch blade in your back when you turn around.
-Nishan Panwar
---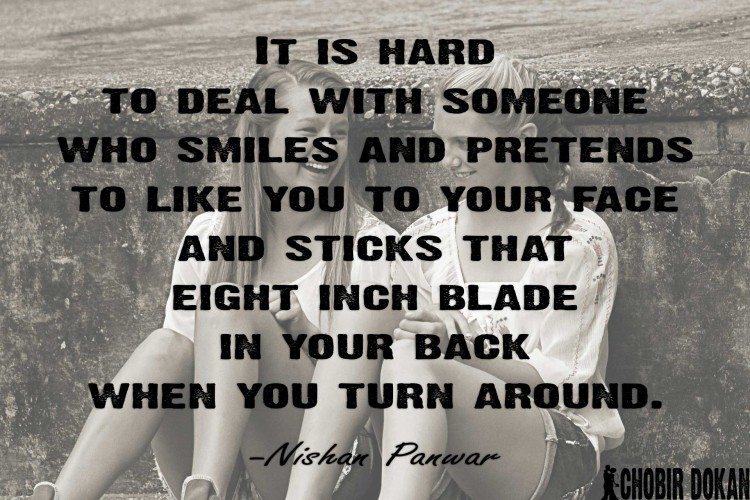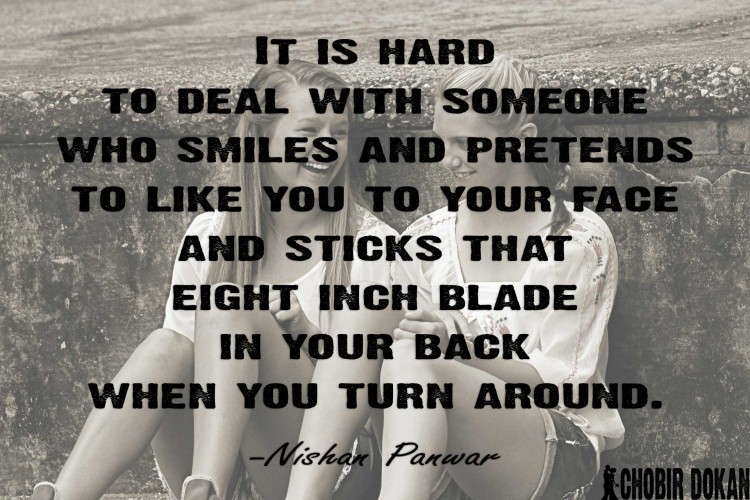 Bad Friends Are Jealous
---
Most people want to see you  do better, but not doing better than them.
– London Mond
---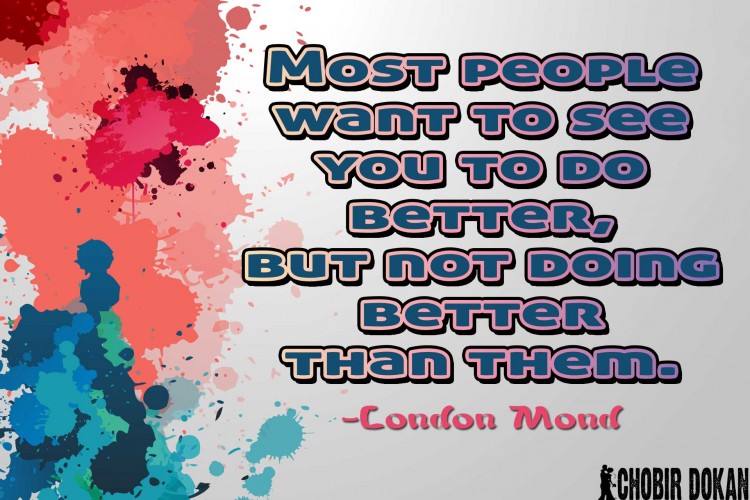 Real Friends Doesn't Care About Rumors
---
Fake friends believe in rumors; Real friends believe in you
---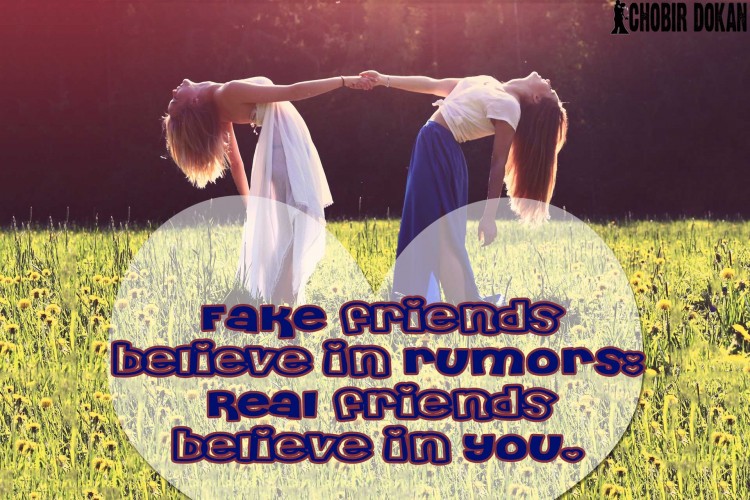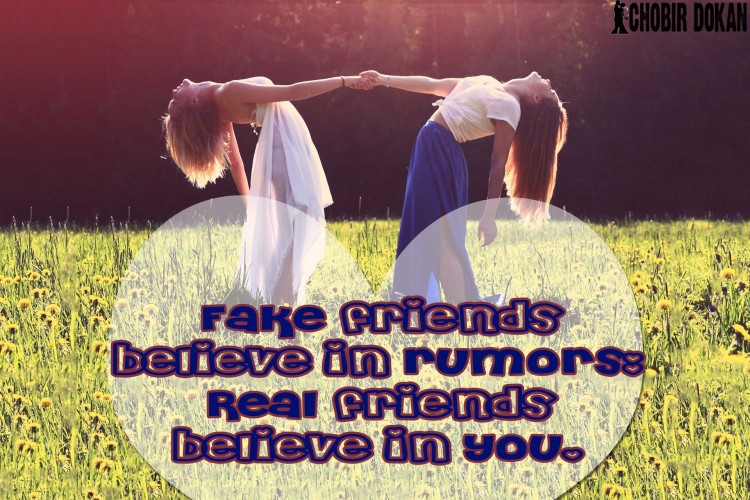 Watch And Be Sure
---
Watch who you call a friend because friends are the same ones that will leak your business to everyone after yall, not friends anymore.
– Ritu Ghatourey
---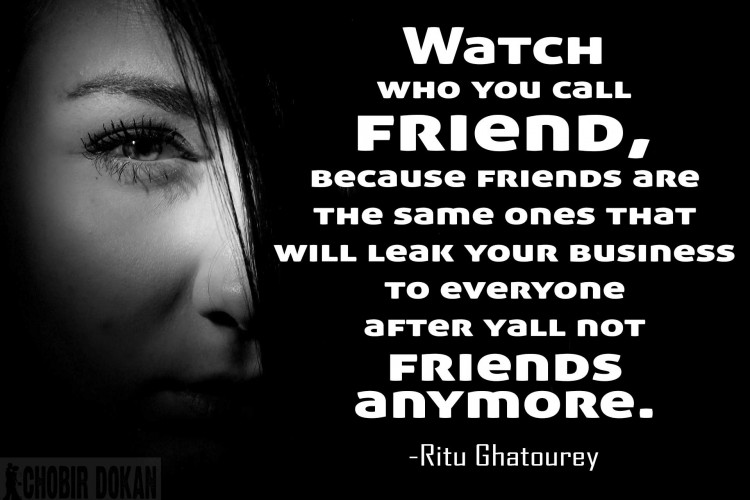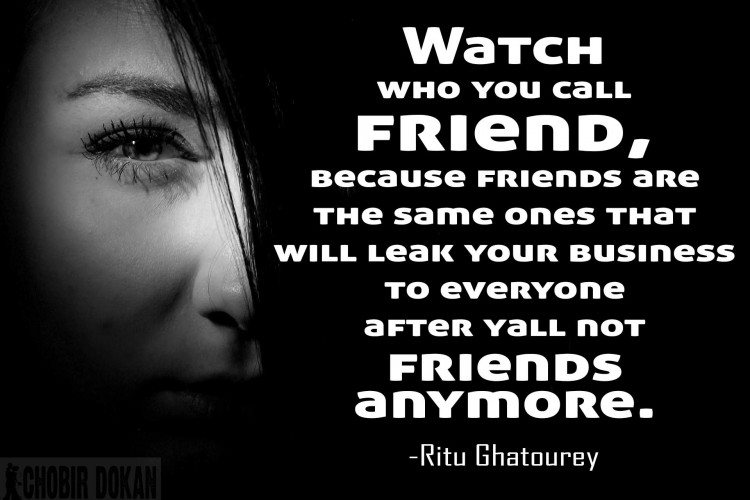 Fake Friends Are Like Coins
---
Every coin has two sides, just like most people have two faces. 
---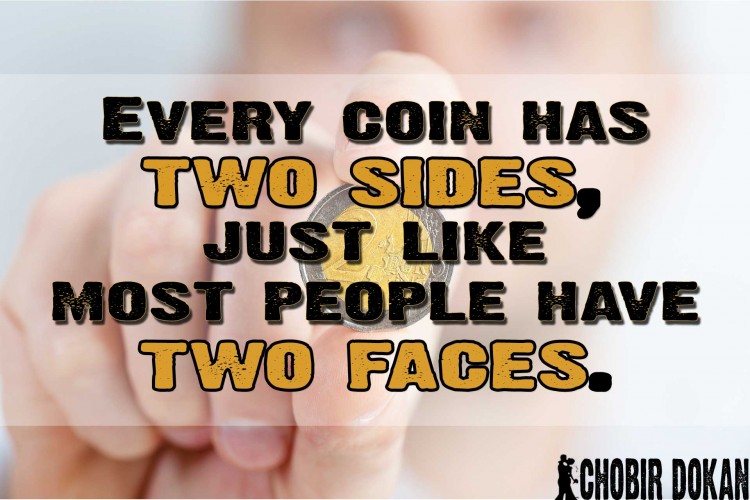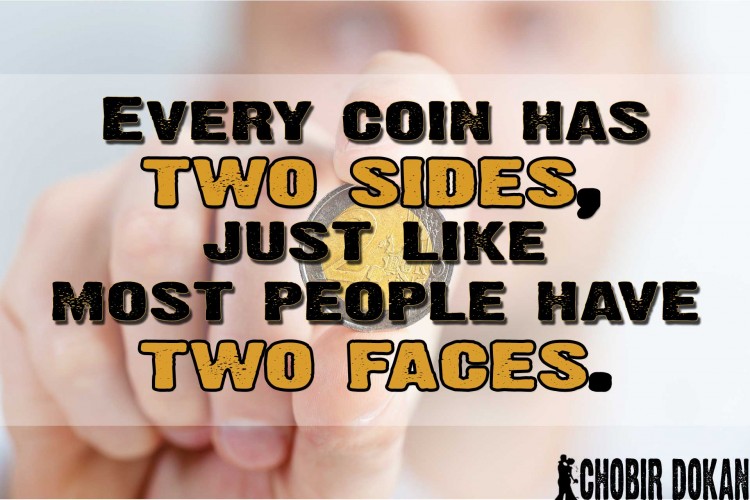 False Friends Only Appear At Good Times
---
A false friend and a shadow attend only while the sun shines.
– Benjamin FranklinF
---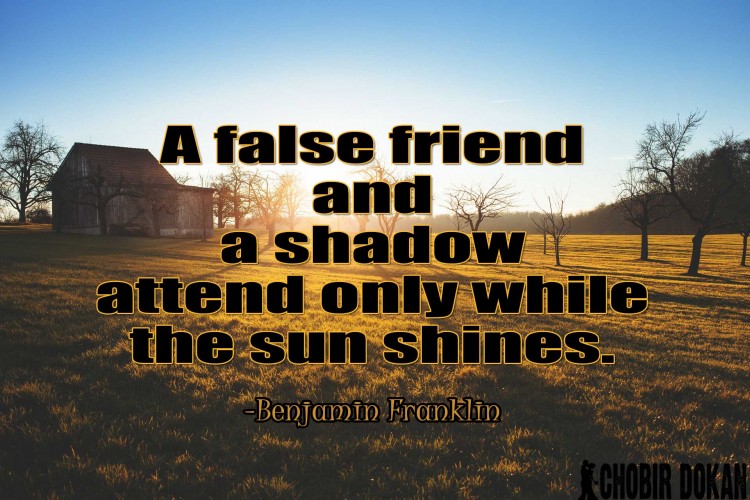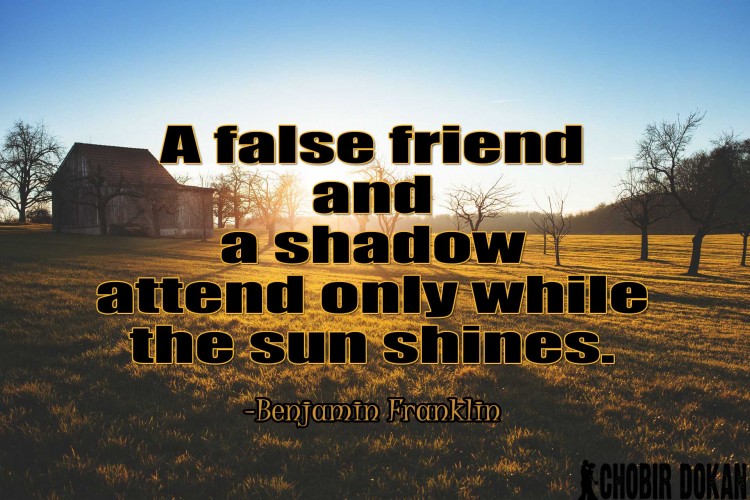 Real Friends Truly Care
---
True friends cry when you leave; Fake friends leave when you cry.
---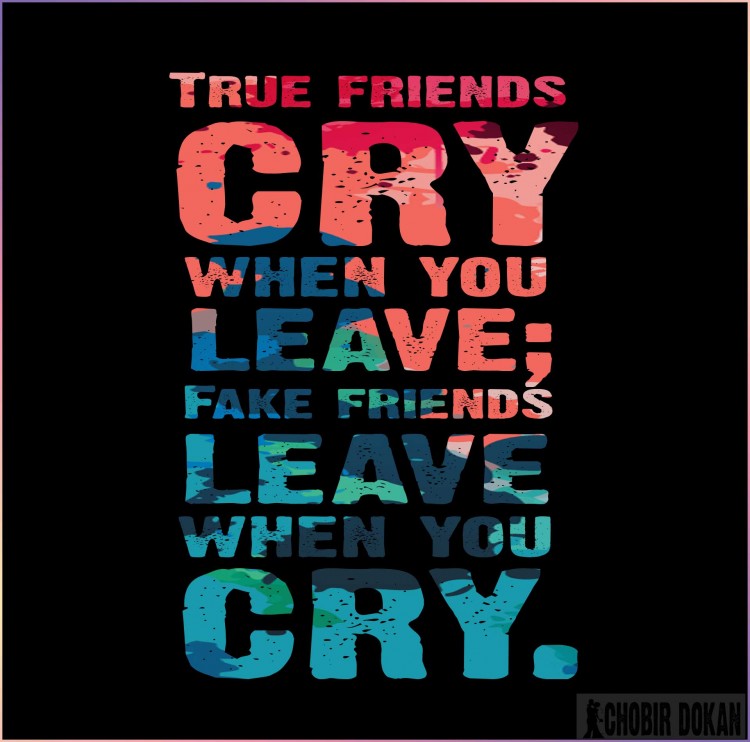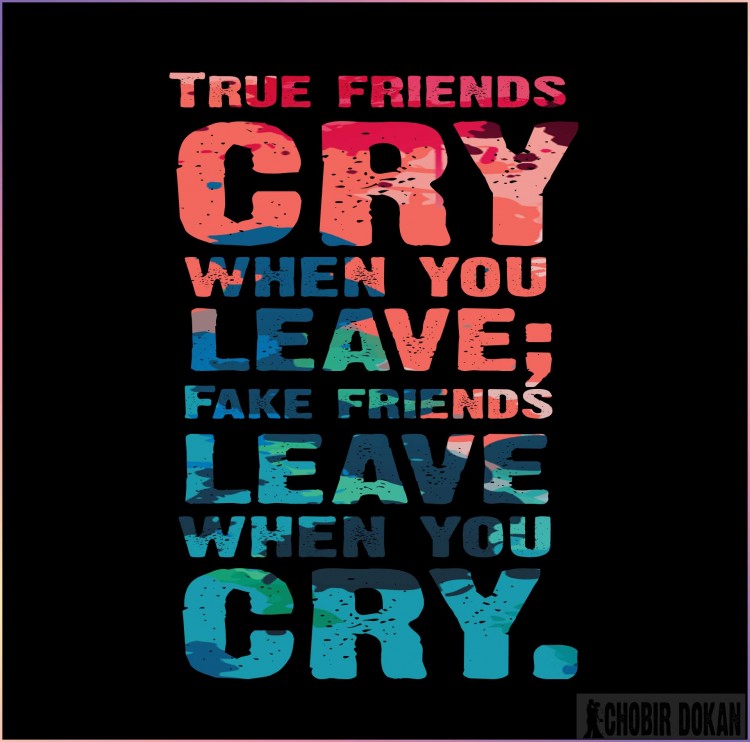 Honest Enemy Vs. Liar Friend
---
An honest enemy is better than a best friend who lies.
– Vandi Tanko
---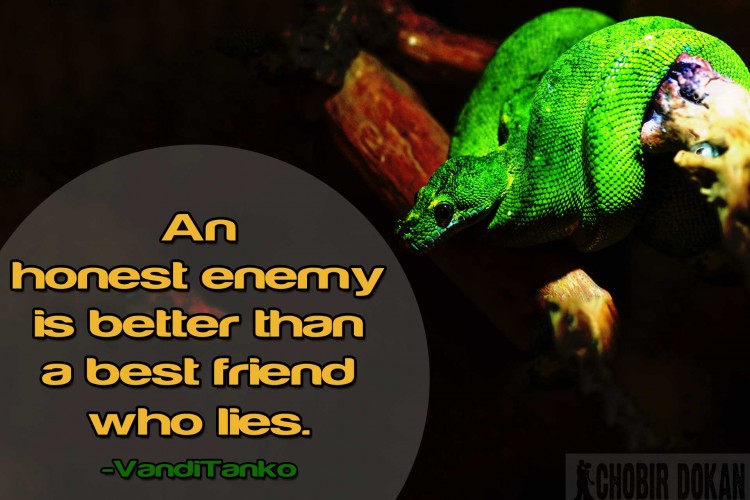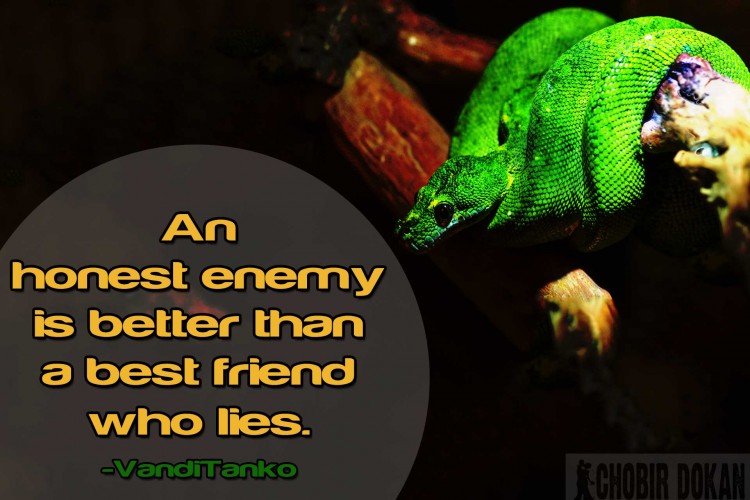 The Bitter Truth
---
The saddest thing about betrayal is that it never comes from your enemies.
---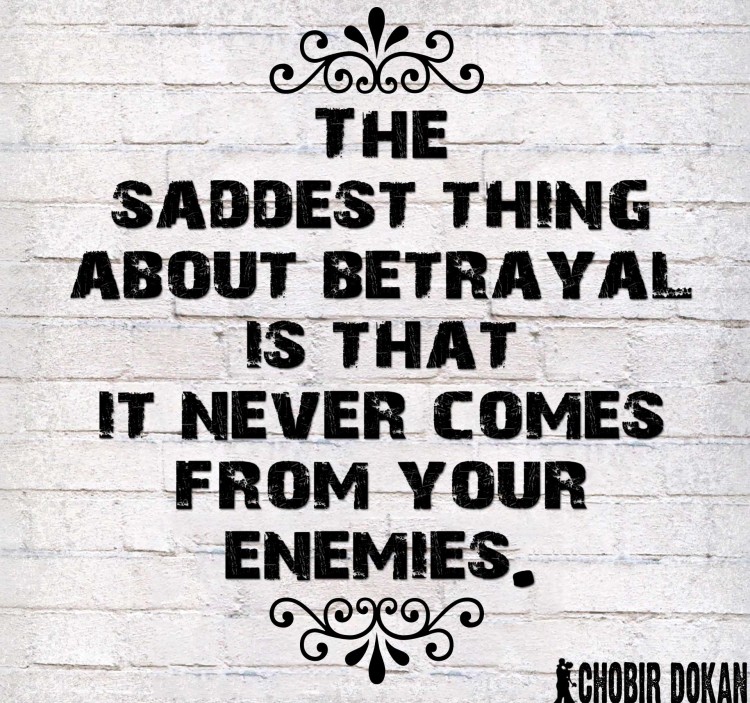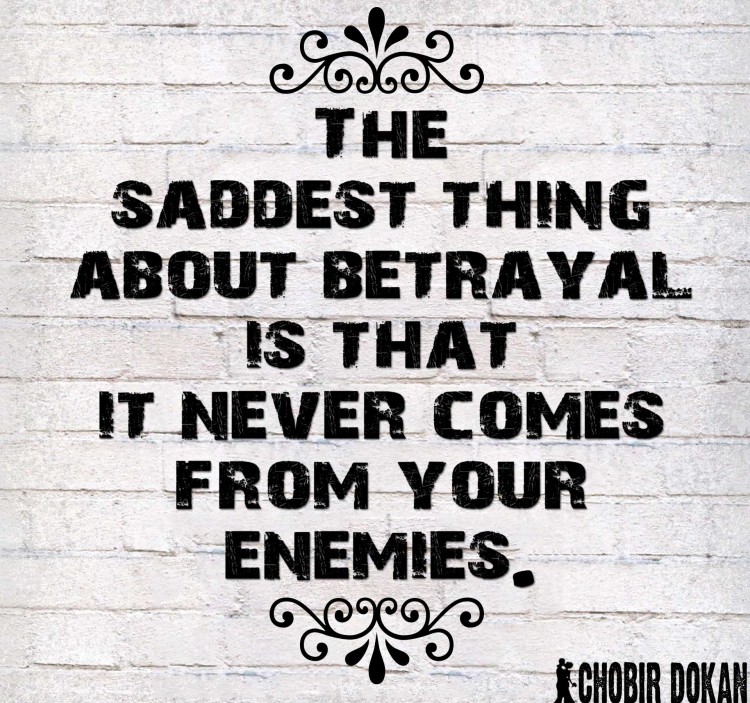 Pretend To Find Out The Real Ones
---
Pretend to be poor in reality and you'll notice a decrease in your friends list and request.
– Michael Bassey Johnson
---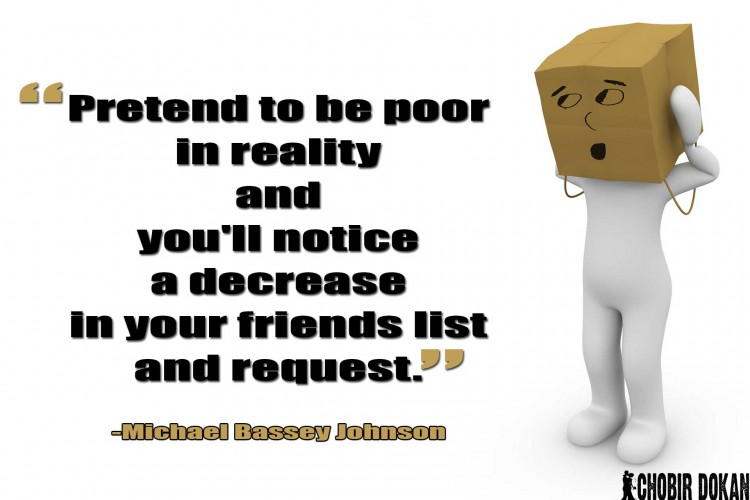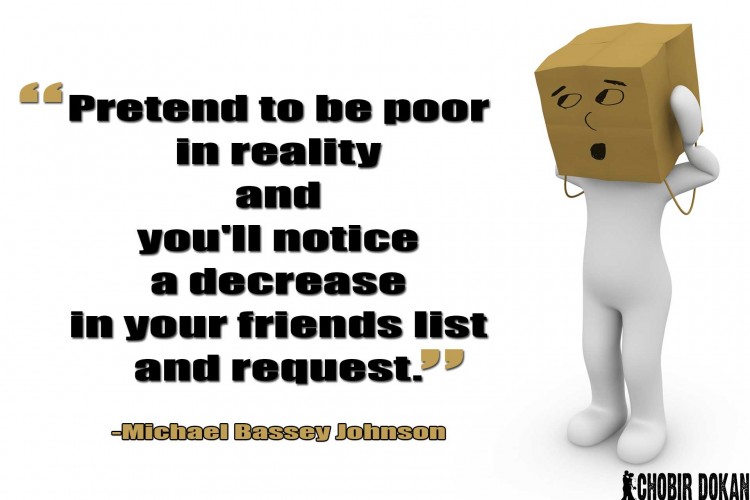 Fake Friends Are Real Fear
---
We fear our enemy but the bigger and real fear is that of a fake friend who is sweetest to your face and most vile behind your back.
– Mufti Ismail Menk
---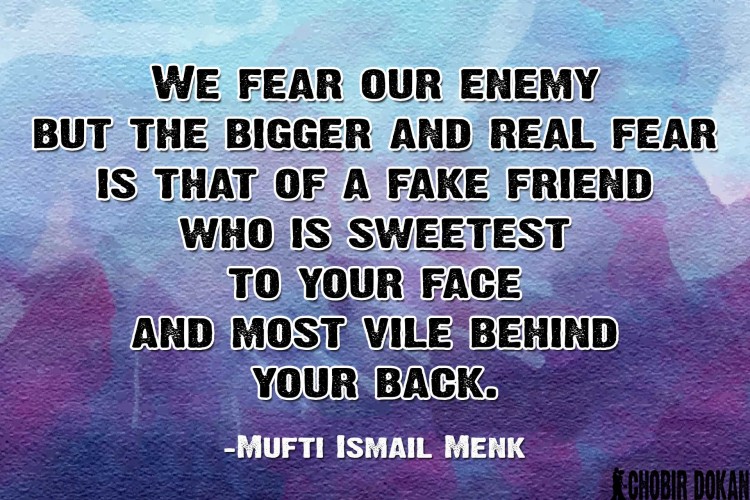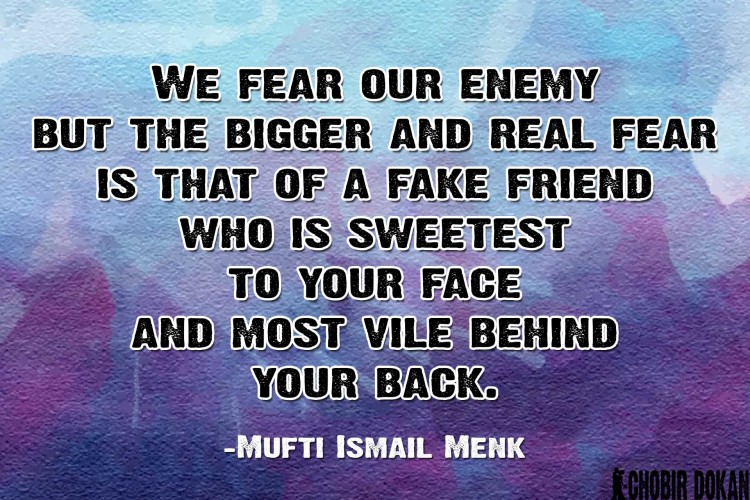 Real friends are really rare. If you are blessed enough to find out such a real friend in your life, never lose them. Never let them go. Sometimes we misunderstand our true friends only for some so-called friends' trickery. Be careful about those hypocrites. Wipe them out. Erase them from your friend list. It's much better to have a single real friend rather than surrounded by numbers of fake friends. Treasure your true friends, they are precious.